It's that time of the week again, friends! We're back with another Top Ten Tuesday, a weekly meme hosted by That Artsy Reader Girl. This week's prompt is: settings I'd like to see more of. I think one of the reasons many of us love reading so much is because stories have the ability to transport us to places so far removed from our realities, whether they're real existing places or fictional worlds that are so well built that they pretty much feel real. I mean, when you're bogged down by #thatadultlife and can't afford to travel to places you're desperate to visit, there's no better feeling than immersing yourself in a book that takes you there for a comparatively small price. 😉 Here are a few settings I'd like to see more of!
Space à la Illuminae Files and Aurora Rising
I mean, I really just want more space. Especially when it's space like in these two amazing books!
Magical Libraries à la Sorcery of Thorns
Who doesn't want more magical libraries? Especially if they're full of magical books like in The Great Libraries of Sorcery of Thorns?! I would even take the grimoires that have all the evil power and can do bad things to a person. I'll take it!
Caraval
The world of Caraval is honestly like a dream. But not only full of really beautiful, fun and magical things but also dangerous and sinister things. How gorgeous is this cover of the Taiwan edition?!
Red London of ADSOM
I'm tempted to even say that I want more of all the Londons from ADSOM? But I don't think I'll go that far. I just want more of Red London and Rhy, Kel, Lila and Alucard. Lol but really, I'd love more of this shade of london.
London Below of Neverwhere
I fell so in love with the otherworldly London Below. It was so cool to see this 'other side' to familiar stations and locations from when I used to live in the UK (and often visited London to meet friends). I'd love to spend more time in London Below and explore its dark and dangerous side some more!
Alaska
So maybe my view of Alaska is still on the more 'romantic' side but after reading The Great Alone, I'm not unaware of the harsh reality of living in such an environment. In my mind it's a combination of terrifying nature and impossible beauty, especially with the Northern Lights! I've honestly always had this weird thing for Alaska!
Edinburgh, Scotland
I've only been to Edinburgh but in the almost-two-years that I lived in Norwich, I think I went up to visit the city four times? I couldn't get enough. It's such a beautiful city and I often miss the magic of it, although I get to experience it when I read books set there. I especially love when a book talks about a place that I've been to, seen, or heard of in real life. It makes it feel extra special 🙂
New York City
It's manic but there's a certain energy to NYC that so many people fall in love with. In reality I get incredibly overwhelmed with all the people around me, so what better way than to experience more of the city through a story? I find that stories in NYC are always so upbeat and full of hope 🙂
New Orleans.
This is another 'weird' one on my part lol I think back in the day when I started reading romances of the steamier variety I read a few that were set in New Orleans and I basically ended up falling in love with my impressions of this city. It's old charm, superstitions, vibrancy and food! I definitely always end up wanting to read more of this city.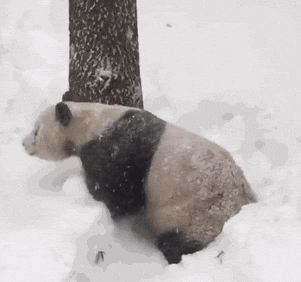 Winter/Christmas/Snow.
I love everything about this type of setting. Despite living in the tropics, I love the cold and snow and I especially love the feeling in the air when Christmas rolls around (in Western countries), when it's cold but everything feels extra warm and cozy. There's a feeling of comfort that comes from these settings and I love experiencing it through books, especially if I can't IRL!
What settings would you like to see more of? If you've done a TTT this week, leave your link in the comments and let's chat favorite locations!