Goodreads: Aurora Rising (Aurora Cycle #1)
Publisher: Knopf Books for Young Readers
Publication Date: 07 May 2019
Genre: Young Adult, Science Fiction, Fantasy

Rating:


(5 pandas)


The year is 2380, and the graduating cadets of Aurora Academy are being assigned their first missions. Star pupil Tyler Jones is ready to recruit the squad of his dreams, but his own boneheaded heroism sees him stuck with the dregs nobody else in the Academy would touch…
A cocky diplomat with a black belt in sarcasm
A sociopath scientist with a fondness for shooting her bunkmates
A smart-ass techwiz with the galaxy's biggest chip on his shoulder
An alien warrior with anger management issues
A tomboy pilot who's totally not into him, in case you were wondering
And Ty's squad isn't even his biggest problem—that'd be Aurora Jie-Lin O'Malley, the girl he's just rescued from interdimensional space. Trapped in cryo-sleep for two centuries, Auri is a girl out of time and out of her depth. But she could be the catalyst that starts a war millions of years in the making, and Tyler's squad of losers, discipline-cases and misfits might just be the last hope for the entire galaxy.

They're not the heroes we deserve. They're just the ones we could find. Nobody panic.
I'm just gonna preface this review by saying that it's going to be a whole LOT of gushing because friends… I WAS NOT READY. Which is so incredibly silly of me because I know just how much the Illuminae series affected me. I'm aware of the bewitching powers that Amie Kaufman and Jay Kristoff have over my thoughts and emotions. They never fail to make me feel ALL THE FEELS. Was I really expecting this book to be any different? Silly girl. Anyway, you've been warned!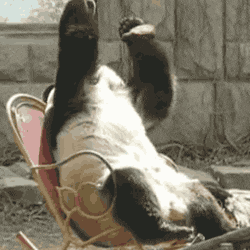 If there was any group that I'd wish to be stuck with in outer space facing the hottest of hot messes I've ever encountered in my life, Squad 312 would be my number one. I loved this crew! This was an incredibly fun space adventure that was a combination of the Breakfast Club and Guardians of the Galaxy, with the haunting horror reminiscent of The Ruins. It was wildly entertaining and I was here for every minute of it! I laughed my ass off at their antics, was impressed with their insane skills, became sufficiently terrified of all the creepy things and ended up heartbroken and aghast with that ending. I was seriously impressed by how quickly these characters wormed their way into my heart. While it wasn't as epic as The Illuminae Files, I still loved it!
Tyler Jones: The Alpha. He's a stickler for the rules and is guided by his father's legacy. Megawatt dimples that when flashed can make ovaries explode within twenty paces. Bee-bro. Twin.
Scarlett Jones: The Face. The older twin but would do anything to protect her bro. Her uncanny ability to read people makes her an amazing face. Fiery, feisty, with sexy confidence to boot. She will get you in and out of all the sticky situations with her insane diplomacy skills. She'll take care of you because she has a big heart.
Catherine 'Cat' Brannock: The Ace. She's a bad-ass pilot who's got snark and attitude for days. Childhood besties with the twins. Definitely not in love with Ty. She's the character I had the most difficulty with at the start and I didn't expect my feelings to turn around so quickly, but color me shocked, they did.
Finian 'Fin' de Karren de Seel: The Gearhead. An alien with biting sarcasm, dry slightly rude humor, and is into noticing all the hotness around him–both male, female and alien alike. Funniest of the bunch. Want to protect at all costs.
Kaliis 'Kal' Gilwraeth: The Tank. Of the alien elf race, Syldrathi. Tall, muscular, gorgeous silver hair and violet eyes, comes off as cold and unfriendly, but gooey on the inside. Can kick your ass faster than you can even blink. Seriously endearing. MY BAE.
Zila Madran: The Brain. Tiny, sociopathic, loves to shoot people, including her teammates, without warning, wearer of odd but very cute sounding earrings.
Aurora 'Auri' Jie-Lin O'Malley: The Girl Out of Time. Left earth at the "start" of space exploration only to get lost in cryo in space for over 200 years. Woke up with white hair and powers that turned one eye white. An enigma that could be the catalyst for a dormant billion-year-old war between two ancient, mythical, terrifying species…until now.
The story was told through alternating POVs although mostly through Ty and Auri. We only get to spend a few chapters (total) with each team member's POV, but I thought they all had well flushed out personalities and distinctive traits that set them apart. Although they all come off as aloof in each others' chapters, I loved that you see a lot of vulnerability from them in their own chapters. If there's one character I would've liked to know more about it definitely would be Zila. We get a sense of her sociopathic 'shoot-now-ask-questions-later' tendencies, mostly through the others, but you can tell she carries a lot of emotional baggage and possibly trauma, and I would've liked to get more inside her head. I initially had mixed feelings about other members of the squad but by the end I was crying, rooting, and heartbroken for all of them. Yo, Amie and Jay, if anything else happens to these precious characters in the following books, I will burn them (the books, not the characters). Jokes lol I'd never do that but I'd be so angry I'd want to! Please don't break my heart even more.
I think one of the main qualms people have mentioned about this book is the romance. Even I was a bit surprised that there was so much of it, and that it'd also sometimes creep up at the most inappropriate moments. Another point that people mentioned were the romantic pairings. I will admit that they weren't the ones I expected from the start, but honestly, I wasn't mad at them. The pairings grew on me and I think they just seemed odd initially because I didn't feel chemistry between the characters. So I guess if romance is going to be "a thing" in this book, I'm looking forward to seeing how it develops! If I'm honest though, I don't think the romance added a crucial element to the story so maybe they could've also done without it; but I love me some romance, so I'm just gonna accept what Kaufman & Kristoff dole out! 🤷🏻‍♀️
These two authors continue to surprise me with the incredible world building that they do. It's kind of set in the same space dimension as Illuminae so everything isn't completely new. But as more was revealed the virtual jaw in my head would keep dropping as the story became more complex and astounding! I continue to love all the -isms and details of our modern day that they've transformed in their story to bring this crazy world of theirs to life. Seriously, I never thought I'd be curious to know what shake n' heat ration packs of NotPork'n'Apple Casserole and Pie!™️ would taste like. I know authors have to have one hell of an imagination but these two combined are seriously the ultimate! I could go on gushing about this book but TL;DR: just read it. I kinda wish that I didn't devour AR because now I'm feeling a little adrift and unsure about what to do with myself until the next book comes out (lol). I already miss the squad and I just closed the book. I'm so ready and freaking excited for the next installment in this series!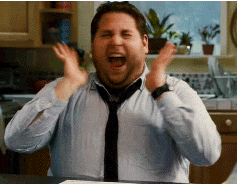 Also, I am now sufficiently creeped out by succulents and even more so by viney plants?! Like, WHY. I wasn't expecting to encounter elements that reminded me of The Ruins, which is actually one of the best-worst horror novels I've ever read (horrors are not my jam). Why can't we just leave plants alone?
Have you read Aurora Rising or is it on your TBR?