Let's Talk Bookish is a weekly meme, hosted by Rukky @Eternity Books & Dani @ Literary Lion, where we get to discuss certain topics, share our opinions, and spread the love by visiting each other's posts! You can check out these pages for March 2022 prompts & a full list of the past prompts!
Now without further ado… The topic asks us about:
UPDATING OLD CONTENT
(SUGGESTED BY NICOLE @ THOUGHTS STAINED WITH INK)
Prompts: Do you ever go back and update older content on your blog? For instance, after getting new graphics or going self-hosted? Why or why not? Do you sometimes curate/clear out old posts that you no longer want published, or rewrite/update them? Do you think people should periodically clean up their old content and update/delete things that don't align with their current positions/beliefs?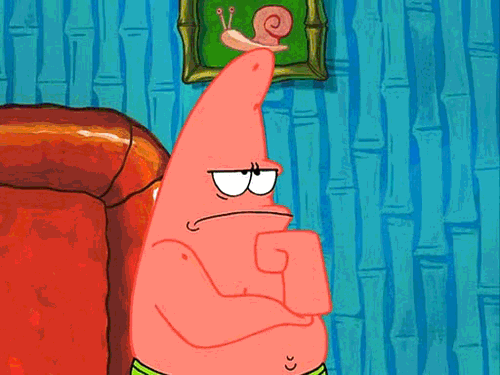 UPDATING OLD CONTENT: YEA OR NAY?
Since I started in 2019, my blog has seen quite a few graphics changes and though I've done my best to update my older content, I haven't been able to get through them all yet. When I look back at my very early posts, the content layout is pretty messy especially since many of the graphics that I originally used have been deleted, plus, the content lacked in detail compared to how I set my posts up now, particularly when it comes to my reviews.
While I think updating older content is based on the preference of the blogger, I like to keep my posts updated on the off-chance that someone decides to look at some of my earlier content. My older posts don't get a lot of hits at all but I'd like to think that if it does happen, it doesn't hurt to know that the posts still look good—hah, is my vanity showing? 😂 But seriously, I like to keep everything looking nice and orderly on here, lol.
I've mentioned this a few times now but I'm planning to revamp my blog this year and even though I know it's going to take up a lot of my time, I'm hoping to update all my posts with the newest headers and in-post dividers/banners and whatever else needs changing! Unless I spot a glaring error or the post(s) reads awfully, I don't think I'll go so far as to edit the content as it'd take me longer than forever to complete and it'd give me an excuse to keep pushing it off when I'm already the queen of procrastination! 🙈
OUT WITH THE OLD!
I never really thought about removing old posts that I no longer want to be published on my blog but I did recently privatise a few reviews for books by an author that I no longer want to support. Funnily enough (or something), one of those reviews was my most viewed post of all time, so I was a bit sad about removing it. I did view the post to see if I could figure out why it was so popular (other than because of the book itself) but couldn't spot what made it stand out! 🙈 So far, this would be the only reason I can think of for me to remove a post but if someone reaches out to say something I wrote was harmfull/misinformed, then I wouldn't hesitate to look it up and remove/edit the content.
SHOULD OTHER PEOPLE CLEAN UP THEIR CONTENT?
I think whether people should/shouldn't clean up or clear out their old posts is entirely up to them. A lot of people blog as a hobby and might not want to spend more time editing old posts or removing old content when they already invest a lot of time into their blog regularly. If I'm honest, most of the time I don't read blog content from years ago, unless I'm directed to that post through a search or if it's linked to another blog post, so I don't think I'm fussed either way. If someone wants to remove a post from their blog because they don't agree with what they wrote anymore, that's great. If someone has posts with harmful content or that supports harmful authors that I don't want to support/read/see, I wouldn't choose to engage with it but then I'd probably choose to unfollow them anyway as I wouldn't want that content on my feed! 🤷🏻‍♀️
Do you update your old blog content or do you want to update it? Do you have specific reasons for wanting to update the posts? For what reason (if any) would you remove or edit a blog post? Do you think others should too?