Let's Talk Bookish is a weekly meme, hosted by Rukky @Eternity Books & Dani @ Literary Lion, where we get to discuss certain topics, share our opinions, and spread the love by visiting each other's posts! You can check out these pages for March 2022 prompts & a full list of the past prompts!
Now without further ado… The topic asks us about:
MAINTAINING A BLOG AESTHETIC
(SUGGESTED BY HAYLEY @ ON THIS I PONDER)
Prompts: How much time do you spend on making your blog look nice? Is it more about making it functional? Did it take a long time to set it up? Are you still changing it around? Do you ever feel like your blog design is not properly appreciated (for example, are most people reading your posts via the Reader and not actually visiting your blog)? What are the best tools you use to customize the look of your blog?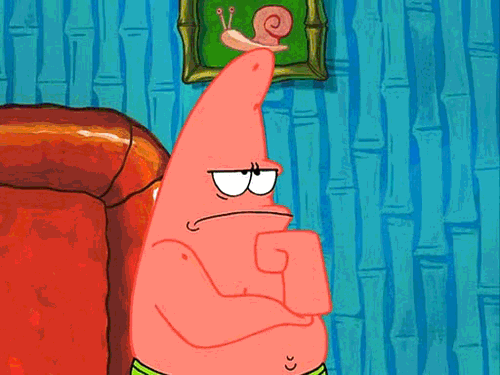 One of the things that got me very excited about starting a book blog was getting to play around with the aesthetic! Sadly, I signed up for the dot com version of WordPress so I'm pretty limited in what I can do but I also don't consider myself web savvy enough to play around with the self hosted version—although the number of amazing templates available for self-hosting makes switching over very tempting! But I digress…
working on that blog aesthetic
When I first started my blog looked very different to how it looks now. For starters, I didn't have this blog header, my "customised" post headers or the dividers that I use now. I wasn't even sure what exactly I'd be posting aside from reviews, so I dove in without much of a plan! 😅 When I did figure things out, I have to admit, I spent quite a bit of time playing around with fonts, graphics, etc., before I felt 'happy' with how things looked. Doing this is something I enjoyed though so I didn't find it burdensome and the only thing that bugged me was the limit to what I could do because of the platform. I'm happy with the pastel colour palette, the fonts I've chosen for my graphics and I think that, overall, my set-up is still functional while looking nice-ish.
THE TOOLS I USE
Free
Canva – great place for ready made social media graphics and templates
Freepik – cool place to find free vectors/graphics/pictures (for personal use)
Flaticon – another cool place to find loads of free graphics/icons!
Creative Market – you get six free goods each week and it ranges from free fonts, graphics, photo filters, etc.
Paid
Adobe Illustrator – this is mainly where I make my blog headers and dividers!
Creative Market – I found two fonts that I really like for my blog and purchased them on CM for a great deal! You can find some really great and affordable stuff on this site.
NEW CHANGES ON THE HORIZON
With all that being said, I do want to make one 'final' aesthetic shift at some point this year to coincide with upgrading to my own domain. It's a big step (for me) but I think I'll be sticking around for a while to come, so I want to make my blog more 'me' and more accessible—I think right now I might even be blacklisted on FB/IG and I'm not sure why cos I don't think I've posted inappropriate content, lol? I've commissioned one of my besties who's an artist to create some art for me, including this new PFP and I'm very excited for what's to come! 😍
If you've been following my blog, you might notice that I'm already using a different header for my blog tour posts and I'm hoping to eventually change them all to this new style. I think it's still cute but looks slightly more 'elevated'?
(If it doesn't, let's not burst my bubble please, LOL! 😂)
AESTHETIC FEEDBACK
I've had a few comments about how 'cute' my blog looks with its colorful headers and graphics and I'd be lying if I said it didn't make me happy to hear that and I really appreciate the comments! 🥰 But if you do have any feedback about what I can do to make it better I'd be more than happy to hear your thoughts so let me know in the comments below!
Did you or do you still spend a lot of time on your blog aesthetic? Do you have plans to change it up or do you like it as is? Do you feel your aesthetic is appreciated? What tools do you use for your blog?