This was actually the prompt on 18 February and I wrote the post but apparently, I was too emotionally compromised by my current read at the time that I didn't realise I never scheduled it to post… Oops! 😂 I wasn't entirely feeling this week's topic and didn't want to waste this post that I'd already written, so up this one goes now!
---
Let's Talk Bookish is a weekly meme, hosted by Rukky @Eternity Books & Dani @ Literary Lion, where we get to discuss certain topics, share our opinions, and spread the love by visiting each other's posts! You can check out these pages for February 2022 prompts & a full list of the past prompts!
Now without further ado… The topic asks us about:
CHANGING BOOK RATINGS/REVIEWS
(SUGGESTED BY NICOLE @ THOUGHTS STAINED WITH INK)
Prompts: Do you ever change your rating/review for a book? When or why would you consider doing so? Do you think people should be allowed to change their ratings/reviews? Is it important to make it known what the previous rating/review was if you're changing it?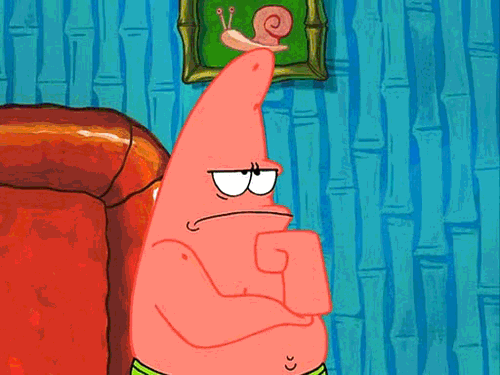 DO YOU EVER CHANGE YOUR RATING/REVIEW FOR A BOOK?
I have changed ratings several times but it's usually only a minor change. For example, instead of 3.5 stars rounded down sometimes, I'll end up rounding it up or vice versa. I can only recall making a drastic rating change (went from 3 stars to 1.5 stars) once and I don't even know why I even rated it 'well' in the first place cos after re-reading my review I could tell I didn't enjoy it at all! 😂 When it comes to reviews, I don't actually recall changing one in a big way.
WHEN OR WHY WOULD YOU CONSIDER DOING SO?
My main reason for changing a rating is usually because I've had time for my thoughts and feelings about a book to sit for a while. I tend to immediately rate and review a book, so it's usually based on the initial "high" of finishing a read and more often than not (at least these days) I find that my feelings for the book change after some time has passed.
As for changing a review, I would only change something if I re-read my review and it sounded weird (or even incomplete) or if I feel I've missed a point or two that I think would be important to include. I think I would also change my review for a book if I learn that a book or author is harmful or problematic and I don't want to show my support for it (just as I recently found out with a romance author whose books I loved last year).
DO YOU THINK PEOPLE SHOULD BE ALLOWED TO CHANGE THEIR RATINGS/REVIEWS?
Yes, of course, absolutely! Why not? How we feel about and perceive things changes all the time and that obviously also applies to what we read. I mean, maybe we decide to re-read a book that we've previously loved only to find our feelings have changed, so why shouldn't we then change our rating? I think this is especially the case if you come to realise or someone points out that the books' content or the author is harmful or problematic.
IS IT IMPORTANT TO MAKE IT KNOWN WHAT THE PREVIOUS RATING/REVIEW WAS IF YOU'RE CHANGING IT?
I wouldn't say it's always *important* to make it known that a rating or review has changed unless, as I mentioned above, the book or author was problematic. Even though I know it isn't possible all the time, I know I'd definitely want to have that information before I decide to read a book, so I'd do the same for others. That said, if I make a rating change (i.e. from 3 to 4 stars) I don't generally make a comment unless I really want people to know why. For example, when I changed my rating for Normal People by Sally Rooney from a 4 to 5-star rating I did write a note because of how much the book stuck with me over time!
How do you feel about changing ratings/reviews? Have you ever done it and what pushes you to do it? Do you make note when you change it?