Let's Talk Bookish is a weekly meme, hosted by Rukky @Eternity Books & Dani @ Literary Lion, where we get to discuss certain topics, share our opinions, and spread the love by visiting each other's posts! You can check out these pages for January 2022 prompts & a full list of the past prompts!
Now without further ado… The topic asks us about:
RE-READING BOOKS?
(SUGGESTED BY FIVES @ DOWN THE RABBIT HOLE)
Prompts: How many times is enough? Why re-read at all? Is re-reading just a comforting pastime? Or is there excitement to be relived? What kind of books do you re-read? Do you ever re-read books you don't like in hopes that it will be better the second time? Were there any books you didn't like as a child but liked as an adult, or vice versa?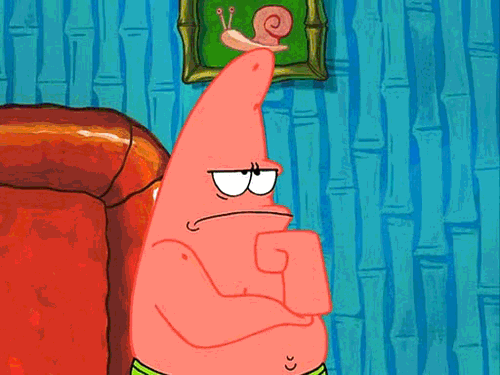 "I can't wait to re-read THIS BOOK SOON!"
This is a phrase I've repeated countless times, especially when I'm blog hopping or scrolling through socials and see people talking about a book that I've read years ago and remember loving, or when an 'old' book resurfaces and gains a bunch of new followers. Seeing those posts and discussions never fail to make me want to pick up those books again but do I ever get around to re-reading them? It's a no 99.9% of the time! 🙈
Safe to say, I'm not much of a re-reader. I've re-read a few, mostly Pride and Prejudice and Persuasion, but even then it's not often and it's not always all the way through. Those are my comfort reads whenever I'm feeling some type of way and so that's why I keep coming back to them.
I wouldn't say there's a particular reason why I don't re-read more, I think it's just that I'm pretty terrible with time-management and there are always other books that I want to read? I sometimes feel like I've already spent time on those books and then I look at all the other unread books sitting on my shelves and it tends to make me feel a little guilty because those books deserve to be read too, y'know? 😂
dINIPANDA-RE-READS PROJECT!
That said, there are a few books that I do plan to re-read this year. After writing this post last year, talking about re-reading 5-star reads like it was the first time, I decided to do a little re-read project this year. I'm gonna start with books that I read in 2016/17 and remember loving, and I rated 4-5 stars on Goodreads but that I never wrote reviews for. I don't think I'm gonna re-read everything I want in 2022 but I hope to at least get this smol project rolling and I'm also hoping to eventually get to these books that I read in MS/HS and that I'd love to re-read as an adult!
I'm very curious to see whether I still feel the same about these books (especially the ones I read in 2016/17). It's a little intimidating since I consider many of them favourites and have a few special editions… I'm hoping that I don't end up hating them but I also can't deny that I'm eager to see if/how my reading tastes have changed since.
Here are some of the books I plan to re-read this year:
Do you re-read books? What do you love most about re-reading—is it a comfort thing? If you don't re-read, is there a reason why you don't?