Let's Talk Bookish is a weekly meme, hosted by Rukky @Eternity Books & Dani @ Literary Lion, where we get to discuss certain topics, share our opinions, and spread the love by visiting each other's posts! You can check out these pages for January 2022 prompts & a full list of the past prompts!
Now without further ado… The topic asks us about:
DO BOOK BUYING BANS WORK FOR YOU?
(SUGGESTED BY JILLIAN @ JILLIAN THE BOOKISH BUTTERFLY)
Prompts: The book community is full of consumerism. People want to not just read their favourite books, but own them as well. Sometimes this can get…a little out of hand. How do you control your spending/buying books you don't have time to read? Does setting a book buying ban work for you? How long do you usually ban yourself for?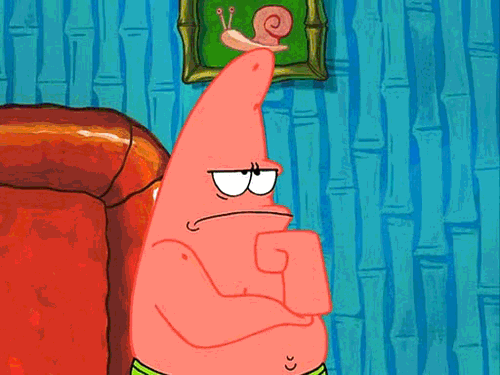 "Sometimes this can get…a little out of hand" 👀
I can still hear the echoes of the above phrase still ringing in my head, especially as I sit and contemplate how I've liberally indulged in book-buying since the start of 2022, which was literally 14 days ago. At this point, to say that I've been treating myself, might be an understatement and though I initially justified this splurge by saying that I really didn't buy books last year, my brain has very conveniently blocked out all the eBooks I happily one-clicked because "out of sight, out of mind" and all that, right? 🤷🏻‍♀️
I will say though that despite all the one-clicking of eBooks, I am actually spending less on books than I was previously. When I first joined the book community, it was through bookstagram and I immediately jumped in on all the book-buying hype and my physical library grew immensely over a very short period of time; it was unsurprisingly unsustainable!
BEEN THERE, DONE THAT!
When I was still buying books like it was going out of fashion, I did set bans several times and they were successful—I resisted temptation and I was pretty proud of myself for not buying all the books! The longest I ever set a ban was 5 months and even then I didn't buy books. That said, the minute these bans ended, I'd look up the books that I catalogued for buying while I was banned, and I would start "treating" myself to a certain number of them for the length of time I was banned (i.e. 2-3 books for each month I was on the ban). 🙄 So, ultimately, it was pretty pointless? 😂
Learning OVER TIME
A combination of things have helped me stop buying books so often. First, I left bookstagram. I know it's not the same experience for everyone, but since I stopped trolling the feeds looking at everyone's gorgeous bookish pictures, I've also stopped feeling the overwhelming need to constantly buy all the books. Yes, I'm still tempted to buy books when I see people talk about them all over blogs and book Twitter, but there's less urgency for me to get my hands on it/them—especially when I think about all the books that are still sitting unread on my physical and digital shelves.
For physical books: I've started to focus more on quality over quantity for my physical shelves but it's not a hard rule! 😂 But as much as I'd love to keep adding more and more hardcovers/ paperbacks to my shelves, international shipping is so freaking expensive and even when it's free, it often takes forever and a day to arrive! In the last year, I've mostly bought special editions of favourites and while they're way more pricey than your average version, they're so worth it!
For digital books: These days I do the most indulging with eBooks but I usually tend to wait for good deals before buying them. One trick I learned was to do semi-regular checks of my wishlist and sort them from lowest-to-highest price to see if any have good deals. I'm surprised by how many popular titles/anticipated releases I've bought for £0.99-£2.00 as a result (some of the more recent titles include: Iron Widow, Defy the Night and Raybearer)!
BOOK BUYING BAN: YEA OR NAY?
While I'm not opposed to book-buying bans, I've found through experimentation (and knowing myself, lol) that they ultimately don't work for me. That said, my priorities have changed over the years and as much as I want to own every single book under the sun, I'm also very aware of all the books that are still sitting unread on my shelf and as I get older, the guilt over leaving them unread has started to hit me harder! 🤣 Plus, international shipping is painfully high and since I stopped working full-time, it's been easier to refrain from indulging so often. So… It's a NAY for me!
Do you set book buying bans for yourself? If you do, how long do you set them for and do they work for you? What's the longest you've banned yourself? If you don't, how do you control your book buying habits?