Today is my stop on the TBR & Beyond Tours for It All Comes Back to You by Farah Naz Rishi.
Special thanks to HarperCollins Children's Books for providing an ARC via NetGalley in exchange for an honest review!
Be sure to click on the banner above to check out the rest of the amazing bloggers on tour!
Goodreads: It All Comes Back to You
Publisher: HarperCollins Children's Books
Publication Date: 14 September 2021
Genre: Young Adult Contemporary, Coming-of-Age

Panda Rating:


(4 pandas)

After Kiran Noorani's mom died, Kiran vowed to keep her dad and sister, Amira, close. Then out of the blue, Amira announces that she's dating someone and might move cross-country with him. Kiran is thrown.

Deen Malik is thrilled that his older brother, Faisal, has found a great girlfriend, even if it's getting serious quickly. Maybe now their parents' focus will shift off Deen, who feels intense pressure to be the perfect son.

When Deen and Kiran come fact to face, they silently agree to keep their past a secret. Four years ago–before Amira and Faisal met–Kiran and Deen dated. But Deen ghosted Kiran with no explanation. Kiran will stop at nothing to find out what happened, and Deen will do anything, even if it means sabotaging his brother's relationship, to keep her from reaching the truth. Though the chemistry between Kiran and Deen is undeniable, can either of them take down their walls?
Farah Naz Rishi is a Pakistani-American Muslim writer and voice actor, but in another life, she's worked stints as a lawyer, a video game journalist, and an editorial assistant. She received her B.A. in English from Bryn Mawr College, her J.D. from Lewis & Clark Law School, and her love of weaving stories from the Odyssey Writing Workshop. When she's not writing, she's probably hanging out with video game characters. You can find her at home in Philadelphia, or on Twitter at @farahnazrishi.
Author socials:
Website | Twitter | Instagram | Goodreads
Note: The quotes below are taken from an advanced/unfinished copy and are subject to change in the final version.
TL;DR: Although I ultimately enjoyed this book, I do have mixed feelings about it because I didn't enjoy the reading experience as much as I hoped to, but since I've had time to sit with the story, I've found myself thinking about it and the characters a lot. This is so much more than a romance. This is a rich and diverse coming-of-age story that delves into darker themes. It's about familial love and sibling relationships and dealing with change. It's about growing up outside of your culture and finding your own space in it. It's about dealing with loss and grief and finding a healthy way to move forward. This was definitely not what I expected but I'm so glad that I read it!
I think this book is done a disservice by being marketed as a romance/rom-com. While there are romantic and humorous elements to it, it's much more a coming-of-age story. Our protagonists are distinct and well-defined teenagers who are flawed but their emotions and actions are realistic and relatable (to a point). Again, I wouldn't say it was an entirely enjoyable read because there were a lot of frustrating moments full of teenage angst and wilfulness that made me want to give these characters a good hard shake. But that being said, I was still able to empathise with them because there's so much depth to their characters and so much behind what drives their (re)actions.
It All Comes Back to You deals with darker themes such as Islamophobia, bullying, parental abuse, death, grief and loss, and there are mentions of substance abuse, too. However, despite dealing with heavier topics than the synopsis and stunningly vibrant cover may lead you to believe, there are still plenty of happy and light moments to enjoy. Also, major cover appreciation because the character details are *chefs kiss!*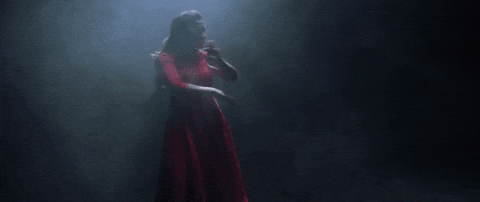 Dance was a big part of Kiran's character and you could sense her passion for it in the scenes where she would dance her heart out to the loud thumping bass of Bollywood music. This book is rich with vivid descriptions of desi culture, from fashion, food and wedding madness, and I absolutely LOVED it! I also really loved how gaming was a big part of both characters' lives and I loved the chats they (unknowingly) had through their MMO-RPG characters on Discord. Yes, if you're a fan of mixed media formats, this book is partially told through text and chat messages, with alternating POVs and timelines between three years ago and the present day. My heart ached for Kiran and Deen's "baby love" from three years ago because their chemistry was undeniable and they built a strong friendship which eventually became more, and their banter was so on-point! The cheeky and witty humour gave me some good (much needed) laughs.
My favourite aspect of the book was its strong focus on family relationships and sibling love. Regardless of the messiness of their situations, there's no doubt that Kiran and Deen love their siblings very much. They would do anything to see them happy and they go to great lengths to protect their siblings from hurt because they've already experienced a lot of pain and have had their lives altered by past events. However, it's that same drive to protect that changes them to make increasingly messy and disappointing decisions that had me tied up in knots of frustration and looking on as this derailing train went full speed ahead!
Surprisingly, Kiran's actions bothered me the most in this story. She's tenacious and doesn't like change. She's still reeling from the loss of her mother and her mother's dying wish for her to take care of the family. Like Deen says, Kiran's like a wolf who has caught a scent and won't stop until she catches her prey. As much as I understood her need to protect her sister, I'd be lying if I said her actions didn't make me uncomfortable and that feeling only increased as she dug herself deeper into this frenzied need to drive a wedge between the loving couple.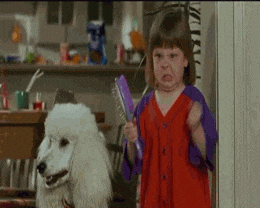 Deen also isn't perfect and the way he took things for granted was frustrating! He and Kiran are equally hardheaded which makes it easy for them to come to blows every time they're together. While he also did questionable things, his actions weren't done with harmful intent, which made it a bit easier to deal with his actions. He has a fairly complex relationship with Faisal—it's full of guilt, shame, loyalty and devotion, which stems from the incident in the past, about which Deen also feels greatly indebted to his brother for. Despite the complexity, I loved how much of a champion Deen was for Faisal and ugh, if there's a character I'd love to give a huge hug to it'd be Faisal! Even though he's a secondary character, my heart truly broke for him and what he experiences both outside and inside the house. Familial and cultural expectations play a big role in the story, especially with Deen's parents. M&D were truly something else and that family was toxic AF! Coming from an Asian family, I understand how important it is for parents to keep up a certain appearance, even more so in more religious communities, so as not to be judged or even shunned by society, but it was really heartbreaking to see how they 'so casually' gaslighted and emotionally abused Faisal.
That all being said, even though it took time to get there, these characters experience considerable growth and take the time to acknowledge their mistakes and the hurt they've caused. They do their best to make amends but most importantly, they also take the time to confront their own struggles in a healthy way. It might've been a tumultuous journey but it was an utterly satisfying and happily peaceful ending! I'm sure that many readers will be able to find something to relate to in this coming-of-age story.
Enter the GIVEAWAY (US Only) to win a finished copy of It All Comes Back to You!
Giveaway starts 13 September and ends on 20 September.
Have you read It All Comes Back to You or is it on your TBR?