This is actually last week's topic but since I ended up missing it I've decided to do it this week instead!
Let's Talk Bookish is a weekly meme, hosted by Rukky @Eternity Books & Dani @ Literary Lion, where we get to discuss certain topics, share our opinions, and spread the love by visiting each other's posts! You can check out these pages for more information on February 2021 prompts & a list of past prompts!
Now without further ado… The topic asks:
PREDICTING TRENDS
(SUGGESTED BY M.T. WILSON @ THE LAST BOOK ON THE LEFT)
Prompts: Have you noticed any trends in the genres/categories you read in the last few years? What seems to be trending now? What do you think the next trend will be? What trends would you like to see? Are trends healthy for the book world?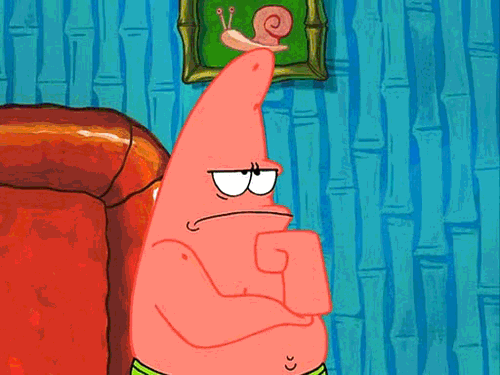 I thought this topic was pretty interesting but not a particularly easy one since it's not something I've given much thought to prior to today. I also don't know if what I'm saying "qualifies" or is relevant because I'm not sure what was trending beforehand so maybe some of these are old trends and I've only just now noticed them? Once I started thinking about it I started to notice much more than I thought and I'd love to hear your thoughts on this topic!
WHAT'S TRENDING?
I tend to read a lot of fantasy and romance but I also enjoy a good thriller now and again. Here are some of the trends that I've noticed in these genres:
Romantasy (Romance+Fantasy): I feel like the combination of romance and fantasy has become even more popular in recent years especially with books like the ACOTAR series.
Podcasts: A popular trend that I'm absolutely loving is the use of podcasts in thrillers/mysteries. I'm a fan of mixed-media formats but podcast scripts are a new form of telling the story that I've come to enjoy thanks to books like Sadie!
Retellings: I think, especially in the YA fantasy genre, this is probably the most popular trend I've noticed in recent years. How many times have we seen the Beauty & the Beast, Little Mermaid, Cinderella, and Snow White retellings? Honestly, I love a good retelling so I'm not even mad but I love to see that other less popular stories are being retold, too (Twelve Dancing Princesses, Red Shoes, Peter Pan).
Women supporting women: I don't know if it's just me reading the wrong romances at the start but I got really tired real fast with all the romances where women treat each other terribly over a man. I'm so over women being pitted against each other (in general and for that reason specifically) so I'm really happy to see more romances where women are supportive and don't do terrible things to each other because they "deserve him more". We need more women supporting women and I love to see it!
Fandoms or celebrity arcs: I've noticed this mostly in the contemporary genres, both YA and adult, and more specifically in romances. I'm noticing more stories about the "real lives" of celebrities and celebrity related romances (Dumplin', Spoiler Alert, Daisy Jones and the Six). There's also stories about the "real lives" of superheroes and about fandoms and popular conventions (The Extraordinaries, Renegades, Geekerella).
YA thrillers in school settings: I'm not sure if this is a "new" trend or anything but I've noticed a lot of YA thrillers/mysteries with high school settings in recent years (One of Us is Lying, Truly Devious, Good Girl's Guide to Murder). I don't know what it is about the school setting that works but I've really enjoyed the ones I've read.
Own Voices/Diversity: I don't know if I should say these as "trends" because it feels odd thinking of them as such, as it sounds like they'll disappear or fade away; but, as far as I'm aware, there are a lot more books that are being categorised/labelled as own voices in recent years compared to previously. It's also a lot easier to find diverse books and not just in terms of cultural representation but also disability and mental health rep. I've loved seeing it in a lot of romances that I've read lately (The Kiss Quotient series, The Brown Sisters series, The Bergman Brothers series) and I hope we continue to see much more of it for always–like I said, I hope these aren't trends that'll "go out of fashion".
WHAT COULD POSSIBLY BE NEXT?
I honestly have no clue what could be trending next. I think a trend that could possibly be making a comeback are books with vampires and witches. Again, I don't know if it's a trend that's ever really died out to begin with but I've started noticing more of them coming out lately. I also have a feeling that with our pandemic reality perhaps the dystopian trend could also make a comeback?
I'd love to see more of the trends mentioned above because although some of them can get a bit tiring (i.e. the same retellings lol) I've still really enjoyed seeing most of them in books! Keep giving me those strong female protagonists and their healthy and empowering relationships with those around them.
ARE TRENDS HEALTHY fOR THE BOOK WORLD?
I don't think it's a simple yes and no answer because it can be both good and bad. One of the more 'obvious' downsides is that once a trend really picks up in a certain genre (i.e. retellings) you can be sure to expect a lot of future releases to follow that trend. This over saturation of the market definitely gets a little tiring when you're looking for something different in that genre but end up finding only the same or similar stories. Alternatively, this can obviously be seen as a good thing especially for those who love to read them and want more similar books!
In the end, I think readers should (and hopefully do!) read whatever they want to regardless of what's on trend. As I said at the start, I never really payed much attention or given much thought to what is or isn't trending in the genres I read, as I pick whatever strikes my fancy. It's definitely interesting to think about though!
What are your thoughts on book trends? Have you noticed any of these trends in the books you read too? Do you think trends are healthy for the book world or should they be "done away with"?