It has been a super duper long ass hot minute since I did a tag or award post on a Thursday so I thought that it's high time I kick my butt into gear and tackle some of these posts because the pile just keeps growing! I honestly still find it surprising when I get nominated because from the very beginning I never dreamed that it'd happen and to have bloggers that I really admire nominating me? *Mind blown!* So, I'm very sorry for taking forever and a year to get around to doing these tags! 🙏🏽 I have absolutely zero excuse I am just panda… 🐼
At some point in the very distant past I was nominated for the Liebster Award by Becky @ Becky's Book Blog. Becky is one of my favourite bloggers who I'm so happy to have to discovered and interacted with more frequently over the last year. Her reviews are so insightful, her bookish posts are fun and creative and she's such a sweet person! If you haven't already, please check out her blog–you won't regret it! 😉 Thanks for the nomination, lovely! 🥰
The Rules
Acknowledge the blog that gave it to you and display the award
Answer 11 questions that the blogger gives you
Give 11 random facts about yourself
Nominate 11 blogs and notify them of their nomination
Give these blogs 11 questions to answer
BECKY's Questions
WHAT HAS BEEN YOUR FAVOURITE READ OF 2020 SO FAR?
Well… Since it's 2021 now… 👀*crickets* 👀 I guess I get to share my favourite read of 2020 with all of you (again)! It's no hardship because I can always gush about the amazingness that is this book but if you've been on my blog before you'll definitely already know what I'm gonna say: The House in the Cerulean Sea! All I'm saying is, don't be sleeping on this book cos you're definitely missing out! 😍
WHAT GOT YOU INTERESTED IN BLOGGING IN THE FIRST PLACE?
I've always been a blogger and prior to starting this book blog I had a personal blog for about 10 years? My interest in starting a book blog happened after I joined bookstagram, and I thought it'd be fun to have a space where I could share reviews and engage more with the bookish community. I wrote a bit more about it in this post (sorry for the shameless self-plug, I couldn't resist) if you want to check it out! 😉
IF YOU COULD MOVE TO A LITERARY WORLD WHICH WOULD IT BE AND WHY?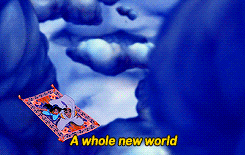 I suck at answering questions like this but the first one that popped into my mind was the supernatural world that exists in parallel to our own from Amari and the Night Brothers. This world was all kinds of wonderful and scary but also magical! It'd be so amazing to have a supernatural ability like these characters do.
WHAT IS YOUR FAVOURITE KIND OF BLOG POST TO WRITE?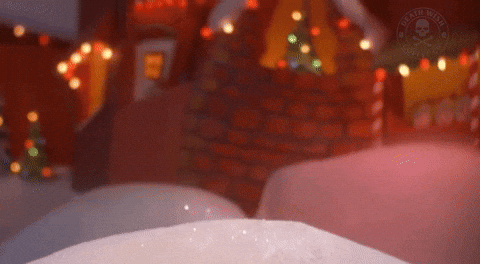 If you haven't noticed, a lot of my book blog is about the weekly memes like #5OnMyTBR, #TopTenTuesday and #Top5Saturday that involve making bookish lists and honestly? I love doing them! Sure, it's not the most creative content but it's definitely a lot of fun, especially when I rediscover books on my TBR that I'd long forgotten! 🙈
WHAT IS ONE BOOK/SERIES THAT YOU'RE CONSTANTLY RECOMMENDING?
There are SO MANY that I can't stop gushing about and from different genres, too. I mean, I could easily say The House in the Cerulean Sea (again…) but a fun series that I love is the Illuminae Files and I always recommend it when someone asks for YA SFF/fun book recs! This came to mind cos I'm planning to re-read it soon!
ARE THERE ANY LITERARY TROPES THAT YOU LOVE/HATE?
There are so many tropes and it's a terminology that I only became aware about when I joined the book community–I used to just 'read to read because I enjoyed it'. There are several that I feel strongly enough about to love/hate. Some I absolutely do not jam with are: love triangles, insta-love, forced romances, 'not-like-other-girls', the super special chosen ones who are miraculously good at everything after one try… Some tropes I love are: found family, underdogs, quests, enemies-to-lovers, 'there's-only-one-bed' (most times), friends-to-lovers…
DO YOU SNACK WHILST READING? AND IF SO, WHAT IS YOUR GO TO TREAT?
Sometimes yes, sometimes no. I usually make sure I have a drink with me (mostly coffee, sometimes milk tea)! Most of the time I snack with cookies or crisps. Something I've been obsessed with lately is the Flaming Hot Munchies snack mix. It's dangerous, my friends. I can't get enough (and they're so easy to munch on while reading)!
DO YOU HAVE ANY HOBBIES OUTSIDE OF READING?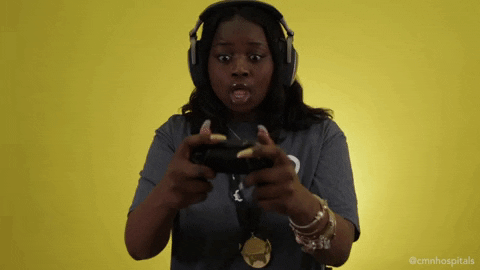 Outside of reading I love gaming! I feel like that's so cliché but it is what it is! Since the start of the pandemic I have been obsessively playing Animal Crossing but I also love playing Story of Seasons, Bravely Default, Fire Emblem, Skyrim, Breath of the Wild, FF7, The Last of Us, Ghost of Tsushima…. And so many others!
WHAT WOULD BE YOUR DESERT ISLAND BOOK PICK?
Oof, this question always stumps me! Part of me is tempted to say I'd pick the longest book on my TBR (Les Mis) cos at least I'll have ample time to read it? 😅 I think in the end though I'd have to pick from my all time favourites and would probably take either my giant collection of seven Jane Austen novels or The Shadow of the Wind.
DO YOU HAVE ANY PETS? (IF YES, PICS AND NAMES REQUIRED!)
I have two fluffy babies, who are technically no longer babies as they're now both 11, but will still always be my babies. Their names are Tripper and Cookie. Cookie is more my 'sisters' dog though Tripper, my floof monster, is more mine! Both are really camera shy but Cookie more so than Tripper so I don't have many shots of him…
IF YOU COULD

HAVE ONE 2021 RELEASE IN YOUR HANDS RIGHT NOW WHAT WOULD IT BE?
Hmm… Another toughie because just ONE? There are loads! Honestly, the first one that came to mind, and one I've been highly anticipating for quite some time, is The Heart Principle. Pretty sure I've come across this question a few times and my answer has always been the same 😂 I just really want Quan's story now, please!
MY Questions
What has been your favourite read of 2021 so far?
What genre(s) would you like to read less of?
What's a book that you wish you could read again for the first time?
What trope do you wish you'd stop seeing/reading in books?
If you could choose for any book or series to be adapted for TV/movie, which would it be?
Can you describe your current read in three words?
How long have you been blogging and what makes you keep blogging?
Would you survive in the world of your last read? (For curiosity's sake, what was the world?)
What hyped book do you think is overrated?
What underrated book do you think deserves more hype?
If you could gift one book for anyone to read, which would it be and why?
I'M TAGGING:
A few lovelies here but if tags aren't your thing then please don't feel pressured to do this! It's all good 🙂
Leslie @ Books Are the New Black
Ali @ Our Book Boyfriends
Sammie @ The Bookwyrm's Den
Julie @ One Book More
Lisa @ Way Too Fantasy
Andie @ Books, Coffee & Passion
Joanna @ The Geekish Brunette
Kat @KBbookreviews
Stephen @ Stephen Writes
Jennifer @ My Book Joy