So, we're back with another Top Ten Tuesday, a weekly meme hosted by Jana @ That Artsy Reader Girl. This week's prompt is: my non-bookish hobbies!
This week's prompt shifts away from all-things-bookish-all-the-time and has us sharing more personal bits about ourselves so we can get to know each other better ☺️ While I definitely had to gear my brain up for the change in topic, I thought this was a fun prompt to do because it made me actually stop and think about the things that I enjoy doing aside from reading–although I'm not lying when I say that reading/books take up the vast majority of my time outside of work. 😂
Baking – I absolutely love to bake and I often find myself getting side-tracked on YouTube and end up spending a good long while watching Preppy Kitchen and marking recipes to make asap. I love getting lost in the rhythm of baking 🙂
Gaming – If you've been around a time or two on the blog (and Twitter) you'll probably notice that I post a bit about Animal Crossing! I'm also low-key obsessed with the Final Fantasy VII Remake, Ghost of Tsushima, and Last of Us (I spend half my time screaming in fear)!
True Crime Podcasts – This is a more recent hobby that I've picked up. I started listening to My Favourite Murder and I'm a little obsessed. I know there are tons of other true crime podcasts out there, but I don't even know where to start looking! LOL please share recs if you have any! Also, for any other podcasts you think I should check out coz I'm keen to branch out 😉

Bingeing Criminal Minds & Grey's Anatomy – I've been obsessed with these two shows since the very beginning and they're the ones I come back to time and again. They're my favourite "comfort shows" even though one is gruesome and about serial killers, while the other is often OTT drama; but it just works for me!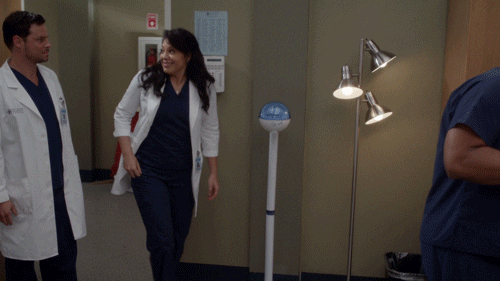 Graphic Design & Drawing – I taught myself to use Adobe InDesign and Illustrator through YouTube and I can't draw for skittles but I love graphic design and drawing. I've signed up for a few courses on Creative Live about creating easy(-ish) and cute graphics using the shape and pen tools and I have so much fun with it!

Singing/Music – I don't do this a lot in public, but I love singing. I used to be in the chamber choir back in high school and in Bali I joined the very small community choir for a time. My voice has gone to bits over the years but I still have a lot of fun singing along to my favourites in my room 😂 I can spend hours watching music videos and discovering more about lyrics and meanings in songs!
Planning Planners – I guess my Passion Planner is similar to having a bujo because I love regularly buying and finding new stationery to use for my planner and then trying to make my layout functional and cute! Give me all the colourful pens, highlighters, and stickers, please! I haven't been so consistent this year but I just got some new daily planners (from Passion Planner!) and I'm bubbling over with excitement at the thought of using them next year! If you have any fave items or online shops, please let me know so I can check them out 😉
Traveling – Thanks to my dad's job I've been a traveler all my life and I love every minute of traveling. There's something so freeing about traveling. I love the feeling of exploring a new place and falling in love with it. Meeting new people, catching up with old friends. And the food! Always the food 😍 There are so many countries on my bucket list and there are even more places I want to keep coming back to time and again. I just hope that I'll get the chance to do it all 😊
Lastly, one of my biggest hobbies is dabbling in different hobbies 😂 I've tried out various hobbies over the years to see if I have any interest in them and some have stuck more than others, but I also want to keep at surfing, scuba diving and learning languages again (especially the latter)!
What are your non-bookish hobbies? Would we have things in common aside from the books we love? 😂