I was looking for a fun and easy tag to do for today and then I remembered that Leah @ Leah's Books recently tagged me to do The Hallotober Tag, and with Halloween just around the corner it's the perfect time to do this! If y'all haven't already, you should check out Leah's blog! She's not only sweet and wonderful, but she also writes some great reviews that have resulted in me adding even more books to my TBR on a regular basis. Plus, she's like my bookish twin so it's almost a guaranteed win for me if it's a win for her! Thanks for the tag, Leah 🎃
THE Rules
Thank the person who tagged you and link to their post
Put the rules at the beginning or after introduction
Answer the 13 questions 
Tag 13 people to do the tag 
Delete Question 13, add a new number one question of your own
You are free to use the tag image somewhere in the post
LEAH'S QUESTIONS
What is your favourite horror novel or short story?
Seeing as how I don't really read horror, I'm not sure that I have a favourite. I did read Rules for Vanishing last year though and it was hella scary but I would definitely recommend it! I'm honestly surprised that I managed to read it because it's everything I would normally run away from, and that cover still gives me major creeps, but I'm so glad that I ticked it off my list! Check out my review.
what was the last halloween costume you wore?
Hmm… I think the last costume I wore was a mix-n-match panda costume (ha, surprise) that I pulled together at the last minute. It was when I was living in the UK, I was going to a Halloween party at a club with my then partner, and we only decided to go at the last minute. It was a proper messy night 😂
WHAT IS YOUR FAVOURITE FALL SNACK?
Fall isn't a thing in the tropics, but I also can't remember indulging in any particular 'fall snacks' when I lived in Australia or the UK. I will say that my favourite fall treat is a Pumpkin Spice Latte and I mean, the drink itself is quite rich and could be considered a snack, right? It's my favourite! I wish they had it year round LOL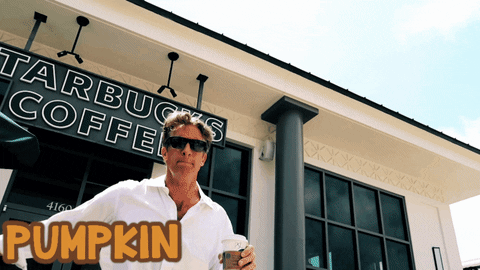 do you carve pumpkins?
My last memory of carving pumpkins was also probably the first time I ever carved pumpkins… In Kindergarten 😂 It's funny how I don't remember so much but I do recall that memory well. It was definitely a fun time!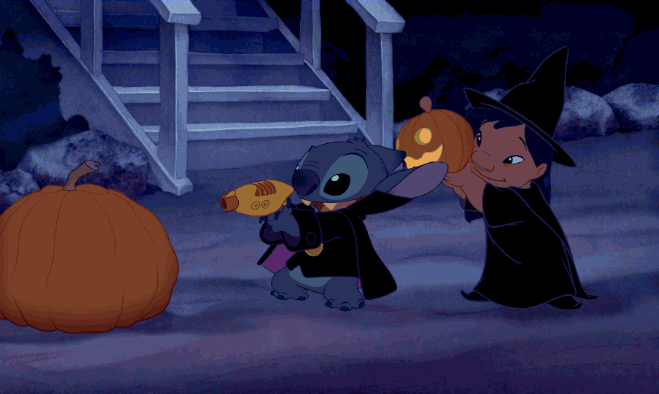 Do you prefer horror movies or stories?
Being The Ultimate(st of) Chicken(s), I would say neither. But if I had to force myself I'd probably choose a horror story. My imagination might run wild but at least I can try to control it? 😅
WHAT IS YOUR FAVOURITE HALLOWEEN MEMORY?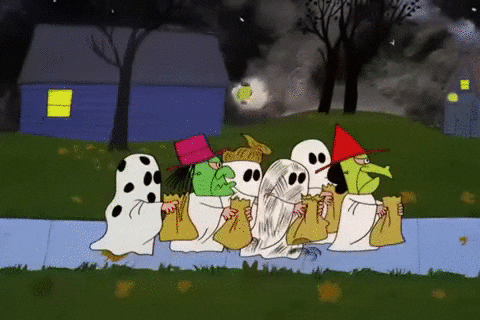 Hmm… I don't know if I really have a favourite memory. When I think of Halloween I always think of those fun times when I was still in school and used to go trick-or-treating around my neighbourhood in the Philippines. It was a surprisingly big thing! I always loved dressing up and coming home with lots of candy and seeing how crazy people went with decorations and costumes! 🍭
DO YOU PREFER TO GIVE OUT CANDY OR GET CANDY?
I mean, who's gonna say they don't prefer to get candy?! LOL kidding… 👀 I mean, obviously, I love to get candy but I also enjoy giving them out because I know the joy of receiving it!
DO YOU DECORATE FOR HALLOWEEN OR FALL?
I don't! Like I said, it's not really a big holiday here in Asia and although we did use to decorate when I was a kid, the most decorative Halloween props that I have now are fake fall leaves, a black pumpkin and a cute ceramic ghost + sign that says Happy Halloween! 🎃 I also only have these props because of bookstagram 😂
DO YOU HAVE A FAVOURITE URBAN LEGEND? IF SO, WHAT IS IT?
Wow, I'm gonna be really boring (again) here and say that I don't? I mean… Not really? That stuff scares the crap out of me and I tend to stay away from listening to them as much as possible. That said, I wasn't immune to hearing about them, and although they're not favourites, the most popular ones I heard about growing up were: Bloody Mary, Hanako, and the Candy Man. I shudder at the thought of them.
WOULD YOU RATHER SPEND THE NIGHT IN A GRAVE YARD OR A HAUNTED HOUSE?
Again, why would I wanna be doing either of those things?! 🙃 I mean, hard pass for sure, but if I was forced to choose, I would mos def go grave yard over a haunted house. At least a grave yard is open space, right? I also don't think that they're half as scary as haunted houses, although that doesn't mean I'd want to be hanging around one for shits and giggles! 😂
WHAT IS YOUR FAVOURITE SPOOKY MOVIE?
Well… Corpse Bride and The Nightmare Before Christmas are spooky and they are favourites! 👻
Who is your favourite character from a horror movie or book?
Um… I'm actually drawing a blank for this one… 😅 I'm sorry, I can't think of anyone because I can't think of a book or movie!
WHAT KIND OF BOOKS ALWAYS PUT YOU IN THE AUTUMN/HALLOWEEN MOOD?
While I don't read the traditional horror or scary books, I do like a book that can set a good creepy and mysterious atmosphere that send chills down your spine and the hairs on the back of your neck prickle. The kind of books that make me want to burrow even deeper under my duvet to keep me safe from all the scary! Those definitely put me in the Halloween mood!
~

I tag whoever wants to do this!

~
MY QUESTIONS
What book would you recommend to someone who doesn't normally read spooky/scary books?
What is your favorite horror novel or short story?
What was the last Halloween costume you wore?
What is your favorite fall snack?
Do you carve pumpkins?
Do you prefer horror movies or stories?
What is your favorite Halloween memory?
Do you prefer to give out candy or get candy?
Do you decorate for Halloween or fall?
Do you have a favorite urban legend? If so what is it?
Would you rather spend a night in a grave yard or a haunted house?
What is your favorite spooky movie?
Who is your favorite character from a horror movie or book?