So, we're back with another Top Ten Tuesday, a weekly meme hosted by Jana @ That Artsy Reader Girl. This week's prompt is: Books on my Summer 2020 TBR (or winter if you're in the southern hemisphere).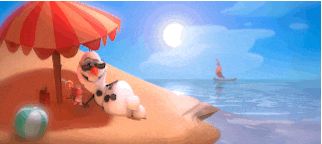 It's already June but also how is it still only June?! Thinking about a summer possibility pile of ten books is tough because there are so many I want to read and how do I even choose?! Since last year when I really got into the book community I've tried focusing my June reads on LGBTQ+ books because of pride, but this year is a little different. One because I have really not been reading as much due to Animal Crossing, but mostly because as a mood reader it's already hard having any 'fixed' kind of list, but it's become even more impossible this year when my moods have been as wildly unpredictable as the year itself. I could just list the blog tour reads that I'll be doing but I decided to pick a random mix of books that have been on my mind and that my mood has been leaning towards lately, so there's a somewhat *high possibility* of me reading them this summer 😂
Are you a mood reader or are you good with set lists?
Have you read any of these books or are they also on your TBR?