So, we're back with another Top Ten Tuesday, a weekly meme hosted by Jana @ That Artsy Reader Girl. This week's prompt is: Books that I've added to my TBR and forgotten why (stolen from Louise @ Foxes and Fairytales)!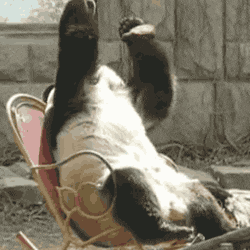 At first I wasn't sure how to answer this prompt despite how straightforward it is but then I realised that I was unnecessarily complicating things for myself and when I thought that, everything fell into place really quickly 😂 For this prompt, I'm looking specifically at my Goodreads 'Want-to-read' list which is currently… a whopping… 1.1k+ books. *COUGH* Yep. That's insane, right? It really is. It does make me feel better to say that I don't actually own all these books but because my list is so long, there are undoubtedly plenty that I don't remember! With my goldfish memory it's also not surprising that I've found more recent adds that I don't remember adding too 😅 But before I ramble on even further, let's get to it!
Although these books have been picked randomly, my list was sorted to 'ascending' so it turns out that all of these were added between 2017-2018, and I have absolutely no memory of even coming across some of these books let alone 'wanting-to-read' them 🙃
A lot of these look really interesting so I'm going to go back and read the synopses and see if I should still keep them on my 1k long list or not! Have you read any of these? Worth keeping or nah?