I was nominated by Veronika @ Wordy and Whimsical for the Liebster Award just last month and this just might be the fastest I've ever done an award/tag because usually they're bookmarked for months to a year *nervously glancing at the long list of tags/awards that I still need to do*! A big thank you for the tag, Veronika 💜
The Rules
Acknowledge the blog that gave it to you and display the award
Answer 11 questions that the blogger gives you
Give 11 random facts about yourself
Nominate 11 blogs and notify them of their nomination
Give these blogs 11 questions to answer
Veronika's Questions
If you could be put into any bookish universe, what would you choose?
I finished reading about Nevermoor in the Trials of Morrigan Crow a few weeks ago now and wow, I'd love to be put into this bookish universe! It's magical and weird, and it's also a little scary. It's almost our world but a little twisted because Saint Nick and the Snow Queen are real and have yearly battles, dragons are a thing, slightly intimidating talking giant cats magnificats also exist. It's wild and I'd love to experience the technology and magic in this world!
Are there any genres you wouldn't read?
I don't think there are any genres I "wouldn't" read per se but if I had to ditch a genre it would be horror. I do read it but it's basically like once in a blue moon? I am the Ultimate Chicken™️ but also a masochist who likes to torture myself by reading things I know will scare me to high holy hell 🤣
What's your favourite winter read?
Winter isn't really a thing for me seeing as I live in the tropics but I wish it was! I can definitely picture myself reading comforting reads while cozied up under my doona during the winter. I've actually made a list before which you can check out here!
Did you enjoy any compulsory high school readings?
English/Humanities was one of my favourite, if not my favourite, classes throughout all my school years and I do remember enjoying quite a few of the compulsory readings! …Sadly, my memory is really failing me and I can't for the life of me remember more than these three titles: Wuthering Heights, The Sun Also Rises, and One Flew Over the Cuckoo's Nest.
What's your most disliked popular book?
Hmm… That's a good question although I tend to like a lot of the popular books? 😂 I think one book that is very popular is One Hundred Years of Solitude and wow, I did not jam with that book at all! 🙃 I've never struggled so hard to get through a book before and I was so disappointed because I wanted to love this book so much! Maybe I'm just not smart enough for it? 🤷🏻‍♀️
What is your least favourite thing about blogging? (Or the most difficult thing?)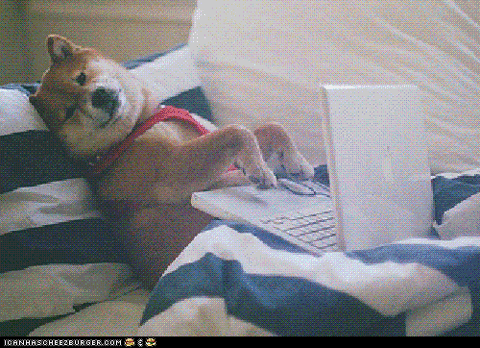 Probably my least favourite thing about blogging is how time consuming it can be sometimes! 🙈 I'm really bad with planning ahead so I usually blog during my work breaks or after work ends, but I always end up taking so much longer than anticipated to actually finish a post! This is probably due to the fact that I'm always so distractible and always seem to be doing a million things at once though…
What's your favourite book series of all time?
This is always my least favourite question to answer because can I really only pick one? Impossible! So I'm just going to leave you with some covers of the first books in some of my favourite series. These aren't the favouritest of the favourites but I'm sharing as they come to me lol

(images linked to Goodreads pages)
What book has made you truly angry?
This is a tough one and I'm not really sure how to answer it… But honestly the first book that came to mind was Hot Dog Girl. It has such an adorable cover (I'm such a cover judger) and such a fun sounding premise about summer, growing up and love. I'd heard some good things about it before I bought it so I was excited… Ugh, just thinking about it makes me angry all over again because I was so disappointed with the MC and how she handled EVERYTHING. I mean, I got so angry I couldn't write a review for it 😂
What's a bookish trope you wish you wouldn't have to see anymore?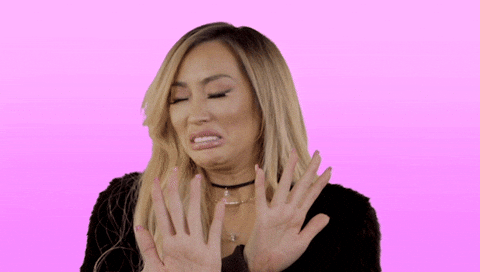 Love triangles. I know people say when done right it's really good but just no. It's not my jam and it won't be my jam. My feels can't handle all the angst that usually comes with these triangles and someone always ends up hurt in a love triangle and who needs that anyway?! So it can definitely go bye-bye and I wouldn't be mad 😂
What's your most underrated favoUrite novel?
The Shadow of the Wind. I've mentioned this book countless times already but it's so true! More people need to know about this book and read it! It blew me away with its beautiful writing and enchantingly haunted story. It's not what I'd typically read but a friend highly recommended it and I'm so glad that I listened because wow. This book deserves so much more recognition than it gets!
Which character would you like to swap lives with? And for how long?
Hmm… Another tough question! The first character that came to mind was actually Emika Chen from Warcross. I think I'd love to swap lives with her for a little while so that I can experience the insanity that is Warcross, but also to experience "our world" where that kind of technological development is possible. I think it would terrify me initially but I don't know if I'd ever want to leave? (And yes, I'm totally ignoring the fact that some bat shit crazy went down in that book LOL)
11 Fun Facts About Me
I lived in my "home" country (where my passport is from) for the first time when I was 25 years old.
I have lived in seven countries – Bangladesh, Philippines, Australia, Vietnam, Cambodia, UK, Indonesia.
I have a minor obsession with Alaska, New Orleans and Edinburgh.
I share a birthday with Sam Smith (19 May) 😍
I used to be part of the varsity swim and tennis teams in high school!
My favourite musicals are RENT, Phantom of the Opera and Hamilton — but I've only seen Phantom of the Opera live (at least 3 times).
I'm a major fan girl of Lin-Manuel Miranda 🥰
We weren't allowed to have a dog when I was growing up because when our doggo died when I was 9, I ended up crying every day for one month and my parents couldn't handle it 😂
I am not ashamed to admit that I do quite enjoy country music 🤣 Maybe the artists I like are more "pop" country but I love Sam Hunt, Maddie & Tae, Tim McGraw, Kacey Musgraves, and Lady Antebellum to name a few!
I cannot survive a day without at least two cups of coffee but always before 3pm! I've cut down on my caffeine consumption by a lot (I used to drink at least 5 cups when I was at uni LOL)!
I love to bake (especially pies and cookies) but my creations always come out looking just a tad wonky — I wish I had the skills to make my goods look… good? 😂
What's your favourite comfort genre?
What are three of your most anticipated releases for the rest of 2020 (June-December)?
What genre would you like to read more of?
What's a book you think everyone should read (or at least try reading)?
What's re-telling would you like to see more of? (i.e. Robin Hood? Beauty and the Beast?)
If you were to receive an ARC in the mail tomorrow, what book would you like to receive?
If you could live anywhere in the world (outside of where you live) for one/two years, where would you live?
What is your "ultimate goal" for your blog (if you have one!)?
If you could pick someone to write and perform a song about an important moment in your life, who would you choose?
If you could make your own "found family" group, which characters would you include (let's say up to five characters)?
Spill the tea — what extremely hyped book do you think is entirely overrated?
I'M TAGGING:
A few lovelies here but if tags aren't your thing then please don't feel pressured to do this! It's all good 🙂
Leslie @ Books Are the New Black
Mere @ Lore of the Books
Brittany @ Perfectly Tolerable
Kay @ Hammock of Books
Jen @ Nen & Jen
Susan @ Novel Lives
Leah @ Leah's Books & Cooks
Mir @ Fangirl Pixie Blog
Ali @ Our Book Boyfriends
Andie @ Books, Coffee & Passion
Christine @ Life with All the Books