*GASP*
Is it true?
Can it be?
Am I really participating in another readathon when I already struggle hard enough to stick to a monthly possibility pile?!
It's true, gentlefriends. It's true. I'm a masochist and like to torture myself whenever possible. I just read about the Triwizard Tournament readathon on Holly's page yesterday and I couldn't resist. I thought it was pretty great timing considering the challenge starts this week! I took that as a sign to participate and I'M SO EXCITED for it!
This amazing readathon is hosted by Jessica @ Chapter Charms.
Have you ever wanted to compete in the Triwizard Tournament?
Do you like reading?
Then why not join us for this epic reading event!
It will be split into three week-long rounds, each themed around and representing one of the tasks from the Triwizard Tournament in Harry Potter and the Goblet of Fire. Everyone taking part will be selected as a champion for one of the three schools and will be given reading challenges to complete in order to compete to win the Triwizard Cup.

Triwizard Tournament Readathon, Chapter Charms
Each participant is sorted into a school based on your birth month and that means I'm a champion for Durmstrang. I'm probably going to forget to share some key information so you can find out more about the challenge and submit your name into the Goblet of Fire to sign up for the challenge on THIS PAGE! There's also an official Twitter page where you can find and follow other participants: @triwizardathon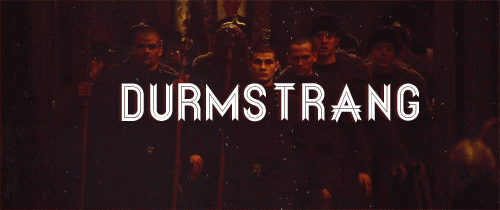 This week marks week one of the challenge and the FIRST TASK IS DRAGONS! The dates for the first task are from: Monday 11th November – Sunday 17th November 2019
CHALLENGE ONE – THE DRAGON
For this task you must retrieve the golden egg that your dragon is guarding and you will have two challenges to complete. You school will be assigned a dragon and you must choose a method for facing this dragon in order to retrieve the golden egg.

First Task, Triwizard Tournament Readathon, Chapter Charms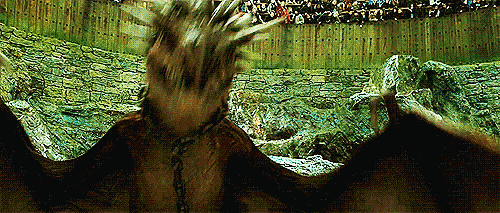 Each school will battle a certain dragon. As I'm from Durmstrang, I will have to defeat the Swedish Short-Snout.
Swedish Short-Snout: These dragons are sought after to use their skin to make shields and gloves, re-read a favourite that makes you feel protected.
For this challenge I'm going to choose to re-read Pumpkinheads by Rainbow Rowell and Erin Faith Hicks. I'm currently reading The Stranger Beside Me by Ann Rule and if you didn't know, it's about serial killer Ted Bundy. While I'm getting through it faster (and also slower) than I thought I would, it's an intense AF read. I need a fast read that will bring back all the warm feels ASAP and there ain't no better read than this favorite o'mine.
CHALLENGE TWO – THE METHOD
There are several methods we can choose from to face the dragon. We can pick one method or choose more to get extra skill points.
Conjunctivitis Curse: Temporarily blind your dragon by reading a book with eyes on the cover.
Bewitched Sleep: Send your dragon to sleep by reading a whole book in bed.
Speed: Race past your dragon to retrieve the egg by reading a graphic novel.
Distraction: Distract your dragon by transfiguring a rock into an animal, read a book with an animal on the cover.
I'm not going to overwhelm myself by trying to get all the extra skill points, especially since a different book should be read for each challenge, so I'm going to only choose two methods:
Bewitched Sleep: Malamander by Thomas Taylor
Speed: Good Talk by Mira Jacob
That's it for the first task! I'm really excited to get the ball rolling on this readathon after I finish The Stranger Beside Me (which should be very soon). I'm not sure if I'll try to use more methods to defeat the dragon but I'm not putting too much pressure on myself and I'm just rolling with it!
Are you participating in the Triwizard Tournament Readathon too?!