Goodreads: The Stopover
Publish date: 29 October 2019
Publisher: Amazon Publishing UK
Genre: Contemporary Romance
Panda Rating:

I was upgraded to first class on a flight from London to New York. The food, champagne, and service were impeccable—the blue-eyed man sitting next to me, even better. He was smart, suave, and sexy. We talked and flirted—and though the plane was unexpectedly grounded, we still felt sky high in each other's company. We danced and laughed our way around Boston…and had a night of crazy passion that no woman could forget.
That was twelve months ago, and I haven't heard from him—until today. I started a new job and met the CEO. Imagine my surprise when I saw those naughty blue eyes gazing at me from behind his mahogany desk. But I'm not that carefree girl anymore. I have a boyfriend now, and responsibilities. Now he wants to see me in his office for a private meeting. How can I resist?
I'm torn with how to review this because I won't lie: I read it straight through the night and suffered from lack of sleep at the office the next day because of it. It's a very quick and easy read, but there's also nothing here that I haven't read before. This was also one of the most toxic relationships I've ever read! I found myself laughing at how ridiculous the 'relationship' was, and then I was tearing my hair out and trying not to scream in complete frustration with what was happening. But then again, I couldn't seem to put the book down and found myself staying up until 5am to finish it… So, there's that? I'm warning you now, this is a fair bit of a rant (but I've tried to reign it in as much as possible)!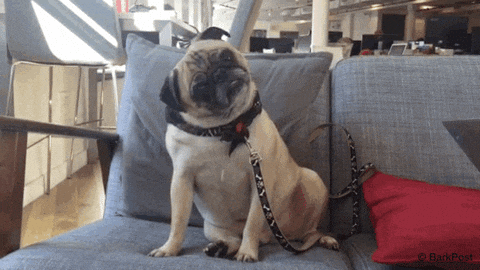 My favorite part of the book had to be the friendship and banter between Emily, Aaron and Molly. I was so worried the latter would end up being bad people but I was glad to be proven wrong! Their friendship reminded me a lot of how I interact with my friends and it just felt completely natural. The interactions between these friends brought much needed comedy to the story to distract from all the silly drama between the two MCs. I initially also liked Emily's character, mostly for her drive to pursue her passion without letting anything deter her. She knew what she wanted and she went for it without letting anything hold her back. It's a pity that all but disappeared the minute Jameson came into her life. She mildly protested every now and again but it's like her backbone shriveled up whenever he came around.
Like I mentioned, this was one of the most toxic relationships I've ever read. Emily and Jameson/Jim/Jay's relationship yo-yo'd from getting into ridiculously blown out of proportion fights over (literally) nothing, to jumping straight into bed for wild sex. It took a really long time for them to even get to the point where they would try being civil and having normal conversations without blowing up; and even then it didn't really last long most of the time. The basis of their relationship was physical and in my opinion, it never really progressed out of that phase by the end. I will say though that their physical chemistry was off-the-charts. If you don't like explicit sexual scenes in books, this will not be for you! If I had to rate the heat out of 5, it'd be a solid 5 though lol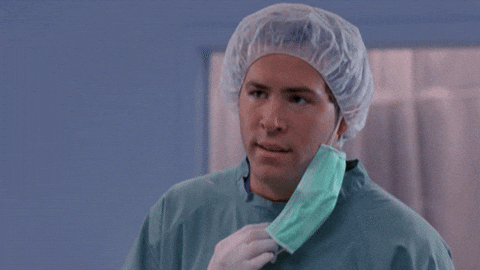 For someone who's meant to be an "older man", Jay was the most immature rich CEO character I've encountered. He was petulant, emotionally unavailable and often times acted like a really big man-child, and at his office no less. He would be cruel and cold one minute and in the next he'd be messaging Emily, demanding she go with him to dinner, as if he hadn't just treated her like trash not too long back? I wanted to slap him so hard. What gave me hope the first time was that she would say no and I'd be like HELL YEAH EMILY! And then in the next scene she'd cave and they'd end up screwing like rabbits before the night's out. GIRL, PLEASE! *roll my eyes so far back they get stuck* 🙄 At the same time though, towards the end of the book, I found myself curled over with laughter over some of Jay's drama queen antics–especially during the camping scene. It was actually hilarious and 100% amusing? Unfortunately, it wasn't enough to redeem his character from start to finish. There were other inconsistencies with the events in the book that had me scratching my head for a while before shrugging and moving past it because I was more concerned with other issues in the book.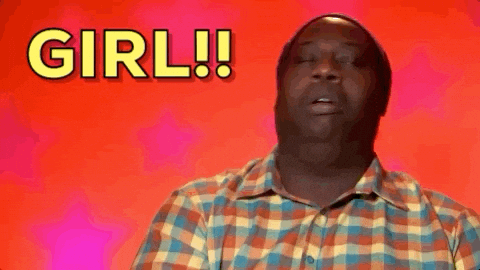 All in all, I finished this book laughing in bewilderment (at myself mostly) and I was genuinely curious whether this is what people felt when they finished reading the After series. I'm referring to the people who acknowledge that the relationship in that series was toxic AF and yet they STILL couldn't put that book down. Is this how you felt?? Haha I'll still never read that series, but after reading this book, I do think I get what you mean with your comments 😂
Thanks to NetGalley and Amazon Publishing UK for the e-ARC in exchange for an honest review. This book is out 29 October 2019.
Have you read The Stopover? Have you read the After series? I'm still shook by how I just couldn't put this down. Come chat in the comments if you feel this! LOL