Since I posted my last update about the Goodreads Summer Reading Challenge at the end of July and then announced joining ARC August at the start of this month, I hit a pretty big reading slump that derailed basically all of my plans to keep my amazing July reading streak going. Thankfully, I'm past it now, but since August and therefore summer too is over, I thought I'd put these challenges to bed and see what the rest of the year has to bring!
Goodreads summer reading challenge
The GRSRC had 11 'For Beginners' prompts and I completed 8 of those! While I was sure that I'd be able to finish this challenge, I'm not mad at what I did finish. I mean, yeah, there were only eleven prompts, but I feel like August didn't even count 😂 So here are the ones that I managed to tick off the list:
Short & sweet: Read a book with less than 100 pages (or a book you can finish in one sitting) – The Woods, Vol. 1: The Arrow by James Tynion IV | (my review)
On the bandwagon: Read one of the most read books right now on Goodreads & New voices: Read a debut novel – Where the Crawdads Sing by Delia Owens | (my review)
Actually want to read: Read a book that's been on your Want to Read shelf for more than a year.
This is How It Always Is by Laurie Frankel | If I'm being honest, this was the book that set off my slump this month. I didn't review this book yet because it took me ages to get through, but I really did love the characters and Claude/Poppy's story. I think it was the meandering writing and very floaty? dreamy? writing style that I didn't gel with. So in this case, I think it was definitely a 'it's not you, it's me' moment.
In the friend zone: Read a book that a friend has recommended – The Flatshare by Beth O'Leary | (my review)
It takes two: Read a co-authored book – Autoboyography by Christina Lauren | (my review)
Wheel of format: Read a book in a format that you don't normally read in (­a graphic novel, poetry, a play, an audiobook, etc.). – Daisy Jones and the Six by Taylor Jenkins Reid | Full disclosure, I'm cheating a bit with this one because while I did listen to Daisy Jones on audio, it wasn't the audio I set out to finish when I made my list! I'm still counting it though because flexibility and all that, right?! This is another review that I haven't gotten around to blogging yet, but I did gush about it on Goodreads, so you can check it out there.
Past love: Reread a book you loved when you were younger – Party Weekend (Sweet Valley High #143) by Francine Pascal | (my review)
Armchair traveler: Read a book set in a destination you want to visit – The Great Alone by Kristin Hannah | (my review)
The three prompts that I didn't manage to complete were: Good as gold: Read a book that won a Goodreads Choice Award | The book is better: Read a book being adapted for TV or film this year | Not from around here: Read a book set in a different culture from your own. I'm surprised that I haven't even picked Vengeful up yet, but I'm not surprised by my reluctance to get into the other two. The Goldfinch has sat unfinished on my shelf since February and I finally picked it up again to take with me to a doctor's appointment to read while waiting, but I didn't even touch it 😭 I'm still determined to finish it before the movie comes out coz I really do wanna know what happens!
---
I'm actually really bummed that I only managed to read 5 ARCs for ARC August. FIVE ARCs IN ONE MONTH. I'm quaking with disappointment 😫 It's not like I planned to only read ARCs in August, but I still hoped to make a bigger dent in my pile! While I might not have 'fast-tracked' my progress, I hope to get a 100% rating before the end of the year! Is it ambitious? Yah. Though I'm not taking or making new requests at the moment, let's see how long I can resist the urge 😅 I'm hoping I can cut down at least five *cough* more ARCs before I cave! LOL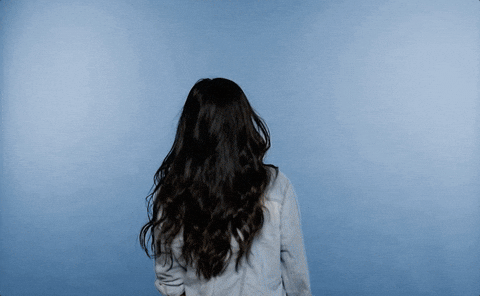 ---
So what other challenges are there for the rest of the year? I think I heard about one called Series September, which involves wrapping up a series or reading the next book in the series, to get caught up. I could be completely making this challenge up based on something I heard in passing and my fragmented memory just pieced it together as this challenge, but it kinda sounds like a good idea! There's also Non-Fiction November, which I think will be fun because I'm always looking to read more NF and a challenge will give me some good incentive to do it! There's also the PopSugar Reading Challenge, which I've been doing since the start of the year, although I've been (unsurprisingly) horrible at actually keeping track of my progress! I did take a peek at the prompts the other day and realized that I've made a pretty good dent in the basic challenges, so I'm quite happy with that! I'll probably make a post for that challenge soon too.
And that's wrap folks! Sorry for blabbering so much 🙃
Did you participate in the summer reading challenge or ARC August? Will you be participating in any other challenges this year? I'd love to know your progress! Leave me a comment and let's chat about it!