Thanks to the crappy internet at my apartment tonight, I basically finished writing up my post but the page got stuck "auto saving" the draft for 30+ minutes. I thought I copied all my content before pressing refresh, but turns out… I didn't and so I lost my post. 😭 I'm hella frustrated, I'm so bleeding knackered and my brain is honestly chugging along at 50% right now. I wanted to forget about posting tonight but I thought screw it, I'm just gonna keep it short. Sorry for the crappy post and the whingeing just now. 🙈 It's been a long day and clearly, it's not ending my way, but tomorrow will be a better day. Right?!
We're back with another Top Ten Tuesday post today. This meme was created by The Broke and the Bookish and was moved to That Artsy Reader Girl in 2018. Today's prompt is: Page to Screen Freebie. Surprisingly, or maybe not, I haven't watched that many movies/shows that were originally books that I have read or vice versa. Since this is a freebie, I'm going to just compile a favorites list off the top of my head of the books that were made into movies/shows that I may or may not have watched… and whose books I may or may not have read. Are you just as confused as I am with how I've decided to answer this prompt? I have a tendency to complicate my own life… But without further ado, here's my list: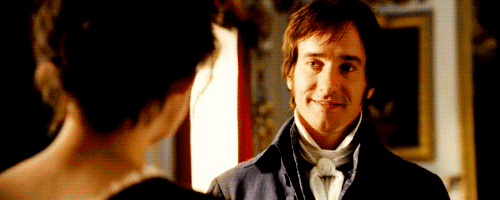 Pride and Prejudice by Jane Austen. The Keira Knightley version is my absolute fave! And omg the smiles in this scene… How do I not swoon and love them?!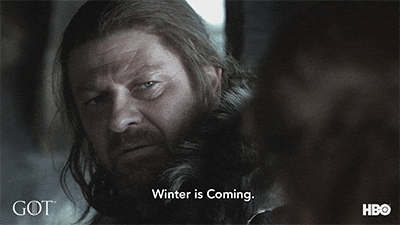 A Song of Ice and Fire/Game of Thrones by George R.R. Martin. Any explanation necessary? It's one of my all time favorites. I've only read four of the books because I binged them and absolutely exhausted my quota of brutal killings, war, politics, and weird sex. But the show will live on forever as one of my favorites!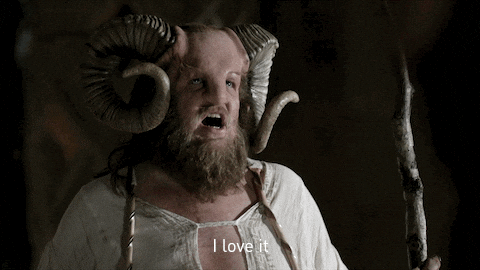 The Magicians by Lev Grossman. The book was such a slog for me but the show is absolutely amazing! Would definitely recommend if you like freaky magical worlds, good vs evil battles and often dark magic.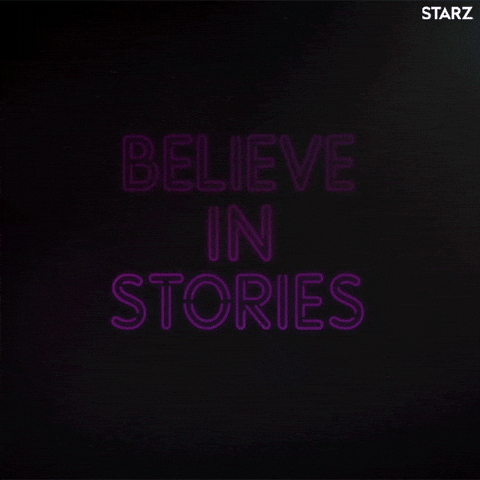 American Gods by Neil Gaiman. Freaking loved this book but haven't seen the show (not for any particular reason). The trailers and snippets I've seen have all been super cool, I just haven't got around to it yet.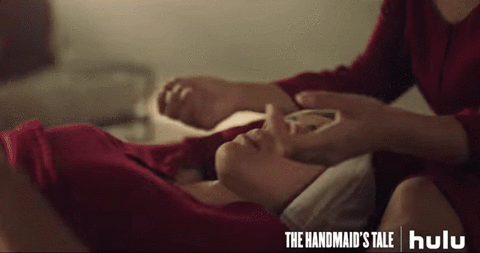 The Handmaid's Tale by Margaret Atwood. One of my all time favorite books but I haven't seen the show yet. Again, not for any particular reason!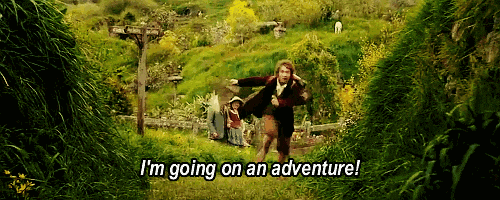 The Hobbit by J.R.R. Tolkien. Unfortunately, I did not love this book. Maybe it was because I watched the movie first and there was so much action and dialogue, that when I picked up the book I was just so disappointed. It was a slog 😦 Sorry, fans!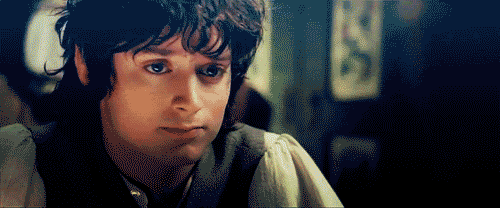 The Lord of the Rings by J.R.R. Tolkien. The series is one of my all time favorite movies to watch when I'm feeling lazy, need to switch off my brain and just want to absorb comfort. I haven't read the books because of how I felt about The Hobbit, but one day I definitely will!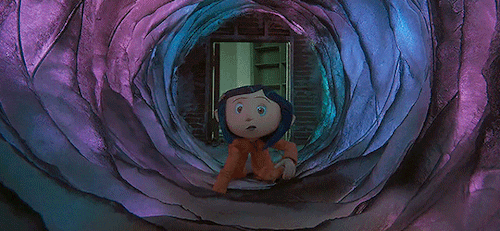 Coraline by Neil Gaiman. This movie is so creepy and fantastic and so utterly Gaiman. I actually hadn't discovered Gaiman when I watched the animation for the first time, but when I found out it was by him, I wasn't the least surprised.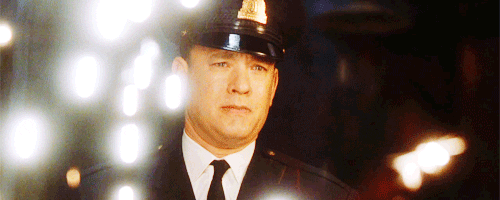 The Green Mile by Stephen King. This movie is amazing and was so heartbreaking at the end that it made me ugly cry in public. I actually didn't know this was based off a King novel though. Fun fact: Did you know King originally published this book as a series of weekly chapbooks published in magazines and only later compiled it into a novel? I thought that was a cool fact 🙂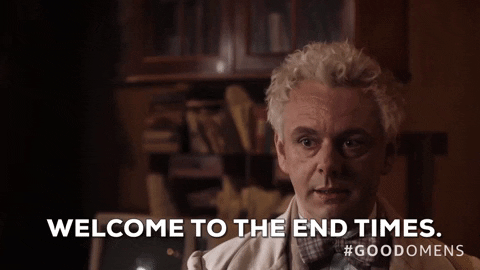 Good Omens by Terry Pratchett & Neil Gaiman. I'm still reading this book right now but I'm so freaking excited for the show. A few weeks back Gaiman shared the TV poster for it and it looked crazy good! It comes out 31 May! Who's gonna be watching with me?!
What are some of your favorite adaptations? Have you watched/read any of these titles? If you've answered today's TTT, leave your link in the comments below! 🙂