We have officially come to the middle of yet another month — where does the time go, people?! I've been meaning to write weekly wrap up posts since I started blogging, but by the time Sunday rolls around I'm usually too lazy and make up some excuse to not get on my laptop. Heh 😬 BUT HERE WE ARE TODAY!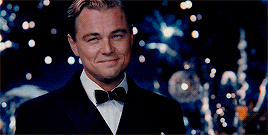 I've been participating in more weekly memes this month, and that along with writing book reviews has really helped me structure my blogging schedule. I know it's probably a bit on the boring side right now and I'd like to try spicing up my blog a bit more with other tags and book related thoughts, but I'd like to form a steady habit of regularly writing every day, before trying to write more than one! I tend to want to do all the things when I start something new and exciting, then end up slowing down until I completely stop over time because that energy is just not my speed. I believe I'll get there eventually with this blog though! 🤞🏽
Work has been getting progressively busier too and I know the pace is only going to increase towards the end of April, but I've tried to keep the effect on my daily reading mood/habit to a minimum. April has been a slower month than March though, but I guess anything compared to reading 15 books would be slow?
Without further ado, here's a recap of this week's posts:
Favorite Read This Week: I think it's a tie between The Dreamers and The Hunting Party. I'll be posting my review for The Hunting Party soon, but you can read my review of The Dreamers via the link above 😉
Did you have a good reading week?
How are you going with your April reads so far?