Welcome back to another Friday Favourites, dear friends! Last year this weekly meme was hosted by the wonderful Kibby @ Something of the Book! However, this year Kibby has passed the torch on to Lorraine @ Geeky Galaxy. This week's topic is: favourite romances.
Well it certainly is the week for romance, isn't it? I'm actually having a hard time choosing my favourite romances because if you haven't noticed, I'm a sucker for the stuff and go through my fair share every year (of romance books, not actual romances lol). So how am I meant to pick out my favourites and keep it to a Top 5 list?! It's a tough one… But after some thought here are five romances that I will always recommend: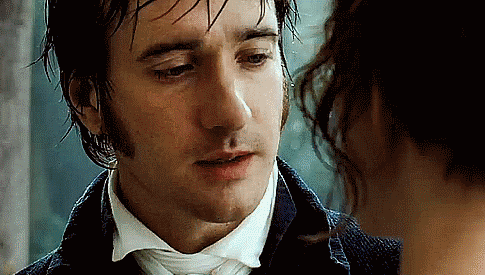 Pride and Prejudice will forever and always be my favourite and I cannot recommend it enough. After reading it I'd also recommend immediately watching one of the two adaptations, both of which are amazing but I'm partial to the 2005 version because Matthew Macfadyen (don't @ me)!
Give me any book set in Alaska and I'm guaranteed to fall in love with it. Hah, kidding. Maybe. Don't ask me why but I have a low-key thing for Alaska so that was already a bonus for The Simple Wild. However, throw in some great characters, real growth and a simultaneously heartwarming and heartbreaking storyline and well, I'm sold. I became so invested in Calla and Jonah's relationship. Jonah had me swooning big time!
I love the diversity that Hoang brings to romance–not only in having Asian MCs but also in writing about characters on the spectrum. It's refreshing to read romances with characters who look like you and who come from cultural backgrounds similar to yours. The Bride Test has a mix of unique characters, an interesting plot and a good dose of steam, too.
I loved Josh and Lucy, but Josh was the shining star for me in The Hating Game. I loved his character so much. It might not be for readers who don't like angst because well, this one was seriously full of it, but oh it was so, so much fun!
If you want a romcom with wonderfully fun characters who're sure to give you a good laugh, then look no further than Josh and Hazel's Guide to Not Dating! I love CLo and would recommend them to anyone but Josh and Hazel have a special place in my heart. I have a huge girl crush on Hazel — she's such a fun-loving character and so full of life! Their chemistry is perfection and I love their love 😍
That's it for my favourite romances! What are some of your favourites that you think I should read ASAP? I'm always on the lookout for recs!