Note: This review was originally posted on my Goodreads in January 2019.
Goodreads: Girls of Paper and Fire (Girls of Paper and Fire #1)
Genre: Young Adult Fantasy, LGBTQ+
Panda Rating:

Each year, eight beautiful girls are chosen as Paper Girls to serve the king. It's the highest honor they could hope for…and the most demeaning. This year, there's a ninth. And instead of paper, she's made of fire.

In this richly developed fantasy, Lei is a member of the Paper caste, the lowest and most persecuted class of people in Ikhara. She lives in a remote village with her father, where the decade-old trauma of watching her mother snatched by royal guards for an unknown fate still haunts her. Now, the guards are back and this time it's Lei they're after — the girl with the golden eyes whose rumored beauty has piqued the king's interest.

Over weeks of training in the opulent but oppressive palace, Lei and eight other girls learns the skills and charm that befit a king's consort. There, she does the unthinkable — she falls in love. Her forbidden romance becomes enmeshed with an explosive plot that threatens her world's entire way of life. Lei, still the wide-eyed country girl at heart, must decide how far she's willing to go for justice and revenge.
2020 note: I was super excited to read this book because there was a helluva lot to be excited for and so I was pretty disappointed that I didn't love it more. I know it's a super unpopular opinion because everyone adored this book. So, JFYI, there's an unpopular opinion coming right up! 😅 Also, soz it's a bit of a chunky review!
---
I'm kind of torn on how I feel about this one. I was super excited to start reading it and while I did enjoy it— especially the world that the author created—I think the story just fell a bit flat for me. I'm feeling disappointed because I wanted to enjoy it so much more than I did. That said, with her debut, Natasha Ngan presents a wild fantasy that is not only rich in detail, but has a diverse and representative cast of characters and a very open narrative on sexuality and on sensitive issues such as abuse. There is action, politics, coverage of social issues such as discrimination and poverty, and there is also a blooming f/f romance. TW: violence and sexual abuse.
"We might be Paper Girls, easily torn and written upon. The very title we're given suggests that we are blank, waiting to be filled. But what the Demon King and his court do not understand is that paper is flammable.

And there is a fire catching among us."
We follow 17-year-old Lei as she is forcibly taken from her village to become an unprecedented ninth Paper Girl, where on her journey she discovers unexpected friendships and her first love, while also navigating the dark and harrowing experiences that come with being forced to be a consort to the Demon King.
Ngan stated that she wanted to tell a story that has diverse representation, one that more young readers can relate to, and I think she did a wonderful job delivering on that. Even though I'm not "young" anymore (lol), I thoroughly enjoyed reading a YA story that was so heavily influenced by Asian, specifically Chinese-Malaysian cultures, which also have many similarities to my own Indonesian culture. I found it refreshing to read a YA fantasy where I recognized words from my own native tongue and other familiar references from Asia in the text. I found that the cultural influences added an extra special element to the world building, which Ngan creates with a wonderfully bizarre fusion of human and animal forms, mixed with the rich spiritual beliefs and ritualistic practices from Asian cultures. Ngan's writing offers such rich and vivid imagery that breathes life, not only into the characters, but into the surroundings, making it easy to picture exactly what's being painted.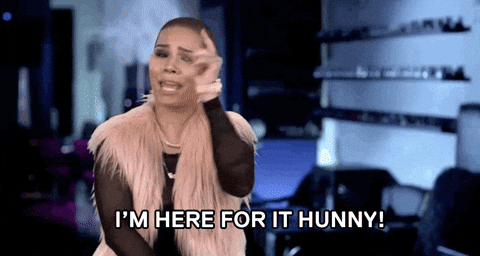 This was also the case when we encounter the 'darker' scenes in the story that involve abuse (sexual and physical). Although there was a CW/TW at the start, I honestly don't think I've ever read a YA novel that's as explicitly dark as this. If you're okay with confronting and reading about these topics, then this book is suitable for you. Though I think that because Ngan is so open about it in her writing, it provides a good platform where young readers can gain an understanding, engage in discussions and explore these difficult issues in private or in safe spaces such as book clubs. Not only that, but I think the openness allows people to gain a sense of empowerment from the main character Lei—who ultimately chooses to not let what has happened to her define her life.
While Lei's character was admirable in how she dealt with her situation, I have to admit that I didn't really connect with her—which I think is perhaps the main reason why I didn't enjoy this book as much as I expected to. Yes, she's undoubtedly brave for having stood up to the Demon King, but I also felt that (ironically) her character was a little helpless and lacked strength. Her emotions and actions were so dependent on other characters pulling her through and what I found really frustrating was that she would dive into these situations without any forethought into how it would affect others; especially if she failed, which she did almost every time. I know this is YA, and really, Ngan does a great job in capturing the internal coming-of-age struggles of a teenage girl and an even better job at capturing the struggles of a young woman discovering her sexuality. However, Lei's character just didn't latch on to me. In many ways, I see Lei as being so far from the typical 'fierce, strong, warrior, self-saving heroine' that YA fantasy is full of and this is definitely not a bad thing but for some reason she just didn't work for me…
It was unfortunate that the majority of the Paper Girls and other characters experience little to no growth, save for one other Paper Girl, Aoki, who goes through just as much change as Lei. It was actually quite painful (in the best way) to see how Aoki's character develops, especially in relation to Lei's, and I can see her playing a much bigger and potentially more sinister role in the upcoming book(s). The next one is meant to come out towards the end of 2019 and Ngan will apparently make an announcement about the upcoming book's title very soon. I personally hope that how I feel about Lei's character improves or changes in the next book and that the pace of the story picks up a little bit. I felt the pacing was a bit slow for me at times and the climax I was anticipating towards the end, also didn't hit that 'satisfying' spot for me.
But it really wasn't all negative for me—even though maybe this review might make it seem so. I did enjoy this book, just not as much as I hoped to. That won't stop me from picking up the next one though! I look forward to diving back into Ikhara and seeing where the story takes us next 🙂
Have you read Girls of Paper and Fire or is it on your TBR?