I was just nominated for the Real Neat Blog Award by one of the loveliest bloggers whose book opinions never seem to agree with my book opinions, but who I absolutely love engaging with: Emer @ A Little Haze! 🤣 If you're still not following her awesome blog by now I really don't know what you're doing. So go do it!
Now that's out of the way… thanks for the nomination, Emer! When I started writing this you literally just posted three minutes ago (lmao I swear I wasn't creeping) and who am I even posting a tag so soon after I get tagged? The energy is wild! 🤩
What is the Real Neat Blog Award?
Emer did some research about the origins of this neat award and she found that the earliest reference goes all the way back to 2014 and to a blog called Dear Kitty, Some Blog. The award came about as a way to highlight bloggers that need more attention because of their awesome content on their blogs and the first logo (above) ever created for the award is this one that was found on the same Dear Kitty, Some Blog page.
The Rules
Display the award logo.
Thank the blogger who nominated you and post a link to their blog.
Answer the questions of the one who nominated you.
Nominate some bloggers.
Ask them seven questions.
Emer's Seven Questions
What country that you have not yet visited would you like to go to?
NEW ZEALAND! I'm really hoping to do a 2-4 week long trip with a campervan exploring both islands sometime in the near future. I was thinking about next year but I don't know how likely that is considering how crazy work is gonna be. But soon… Definitely soon! And I can't wait 😍
What is your favourite flower?
I spent the majority of my formative years living in the Philippines and right outside our house we had these wonderful sampaguita shrubs. These flowers produce one of my favorite ever scents; seriously, they smell divine and whenever I smell them I'm instantly transported to my childhood. I believe they're also known as: Arabian Jasmine, Philippine Jasmine, Melati, The Grand Duke of Tuscany and Kampupot.
If you could go back in time, to which time period would you choose to visit?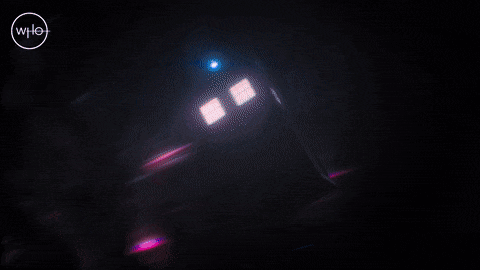 Omg, so many places to choose from, where to begin?! Ancient Egypt when the pyramids were being built? Rome when the Colosseum was still whole and at the height of the empire?! Prohibition era in NYC?! Filthy 16th Century London?! I mean… I really don't even know. If I could travel back to one place, that means I can travel back to other places too, right? SO… All of them! 🤣
Do you believe we are alone in the universe?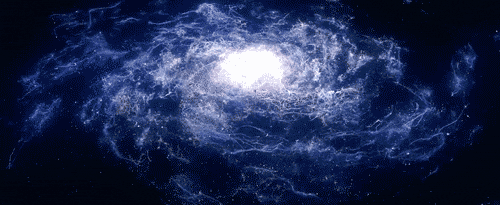 Can I be honest and say that I never really thought too long about this question? I love the idea of there being multiverses but I guess that's not really the same thing, right? That'd just be more of us in alternate realities and that idea thrills and terrifies me at the same time. But I digress. I'm going to say no, we're not alone, but what's out there? Who knows!
What is your all time favourite meal?
(Include drinks, side orders, desserts etc. etc. Calories do not apply!!!!)
Holy… This is SO TOUGH. Alright… Are you ready? 🤤 (I hope I got the question right LOL)
Drink: Rekorderlig Strawberry-Lime Cider with extra ice
Side Order: Calamari Rings
Main Meal: Traditional Sunday Roast with extra yorkshire puddings!
Dessert: Molten Chocolate Lava Cake with vanilla ice cream
Omg I'm gonna cry. I SO BADLY want all of this right now! 😭
If you were writing the book of your life what title would you give it?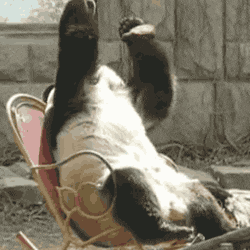 Ugh, I'm absolutely the worst at coming up with names for anything, so the pressure to come up with my life's book is a terrible thing 😂I don't know what a book about my life would be called. My life is pretty boring save for books… Third Culture Panda: The Un-adventures of A Book Panda Who Has Lived A Thousand Lives? I don't know. Please don't judge me for my inability to come up with good titles! LOL
What is the blog post you are most proud of writing? Share a link to it.
Argh, this is going to sound so lame but… I don't know?! Compared to many other bloggers on here I haven't really written anything that's very thought provoking or made posts that lead to important or impactful discussions… For the most part this is because I'm terrified to share my thoughts as I'm so bad at putting things into words (this is why I'll never be a writer lol) and I'm worried I'll say something stupid or silly that might even unintentionally offend others or come off as ignorant. Writing those kinds of posts and finding the confidence to share them is something that I'd like to work up to one day though! That said, I'm still proud of all the posts I've made on this blog and I'm proud that I actually took the step to write my first post introducing my blog and finally joining the book community.
And that's it folks! Thanks to Emer for those great (and tough!) questions! I might just steal one or two of them… 😬
My Seven Questions
You wake up one day and find that you're in the world of your current read. Where are you?
What's your favorite thing/part about where you live?
What's your favorite song of the moment?
How much time do you spend every week blogging/bookstagramming?
If you were writing the book of your life what title would you give it?
Do you collect anything? If yes, what do you collect?
Would you rather always be hot or cold?
I Nominate
It's okay if you don't like tags or don't feel like doing this one. No pressure at all! Also, even if you're not tagged and want to do it, consider yourself officially tagged! Don't forget to link back so I can see your answers to the questions 😉