Today is my stop on the TBR & Beyond Tours for the thrilling conclusion to the AGGGTM series: As Good as Dead by Holly Jackson.
Special thanks to Delacorte Press for providing an ARC via NetGalley in exchange for an honest review!
Be sure to click on the banner above to check out the rest of the amazing bloggers on tour!
Goodreads: As Good as Dead (A Good Girl's Guide to Murder #3)
Publisher: Delacorte Press
Publication Date: 28 September 2021
Genre: Young Adult Thriller

Panda Rating:


(3.5 pandas)

The highly anticipated, edge-of-your-seat conclusion to the addictive A Good Girl's Guide to Murder series that reads like your favorite true crime podcast or show. By the end, you'll never think the same of good girls again.

Pip's good girl days are long behind her. After solving two murder cases and garnering internet fame from her crime podcast, she's seen a lot.

But she's still blindsided when it starts to feel like someone is watching her. It's small things at first. A USB stick with footage recording her and the same anonymous source always asking her: who will look for you when you're the one who disappears? It could be a harmless fan, but her gut is telling her danger is lurking.

When Pip starts to find connections between her possible stalker and a local serial killer, Pip knows that there is only one choice: find the person threatening her town including herself–or be as good as dead. Because maybe someone has been watching her all along…
Holly Jackson started writing stories at a young age, completing her first (poor) attempt at a novel when she was fifteen. She graduated from the University of Nottingham, where she studied literary linguistics and creative writing, with a master's degree in English. She enjoys playing video games and watching true-crime documentaries so she can pretend to be a detective. She lives in London. A Good Girl's Guide to Murder is her debut novel.
Author socials:
Twitter | Instagram | Goodreads
Note: The quotes below are taken from an advanced/unfinished copy and are subject to change in the final version.
TL;DR: Wow. Wowow! As Good as Dead is a gut-wrenching and heart-stopping high-stakes ending to an amazing trilogy and the story is taken in a direction that I wasn't expecting in both good and not-so-great ways. This final book focused on Pippa and it was the darkest of the lot, which is fitting in the way it showed how deeply the previous two cases affected her overall well-being. There are gutting twists that are upsetting and outrageous turns that will leave your jaw hanging and your head shaking in utter disbelief, but Jackson does a great job in tying the three stories together to come full circle.
---
I just wanted to write a quick note about my rating… If I was basing it completely on the thrill and my inability to put this book down it would be a solid 5-stars! I was on the edge of my seat THE WHOLE TIME and I'm so invested in these characters. BUT there were decisions made that lessened my enjoyment in terms of plot and that's why it's at 3.5-stars. I would still recommend it though!
---
Just as in the previous books, I was immediately engaged in the story. Pippa is suffering her PTSD in silence and has turned to take drugs (specifically Xanax) in order to suppress the overwhelming sensations and flashbacks that are now her constant companions. She has lost complete faith in the justice system and herself to the grey area between good and bad and doesn't know where that leaves her. Jackson has written Pippa's tumultuous thoughts and experience of PTSD so incredibly well it's as if you are experiencing it alongside her—the fast-paced drumbeat of nerves, the cold sweats, the flashes of bloody hands, and the inability to breath was shockingly visceral. I was completely twisted up in anxious knots as Pippa's story took an unprecedented and absolutely insane direction and continued steamrolling chaotically until the very bittersweet end. At one point I thought my heart would beat out of my chest because I was so anxious for Pip! 🙈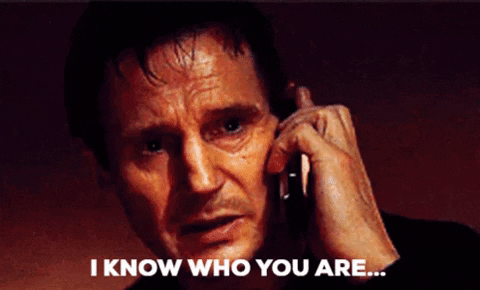 I have to admit that figuring out who DT was before Pip did was such a satisfying feeling and I was literally shouting at the pages at that point! 😂 However, that satisfying feeling didn't last long because there were a few more turning points in the story that really had me suspending my disbelief because it is WILD, y'all. Seriously. W-I-L-D! I mean, I greatly admire Pippa's character and wow, did I learn a lot from her situation and how she handled it (cough you know, for if ever I find myself in a similar situation one day—JOKES cough) but this was not the direction I thought her story would go and neither was I really keen on it? Without giving anything away, the situation escalates very quickly and then continues to escalate to the point that it's no longer realistic. That said, a small part of me did understand (to a point) how it escalated the way it did especially considering how bad Pip's PTSD is. It was heartbreaking to see her struggle to cope though.
The ending is where another star was deducted for me because I felt like by that point Pippa had really been through enough and she deserved better than what she got. It was an overall satisfying conclusion though with the stories told in the previous books tying up pretty neatly and all the questions that were asked were also answered. I'm sad to see this series end because it has been one heckuva thrilling ride but I'm so looking forward to seeing what else Jackson comes up with in the future!
Have you read As Good as Dead or the A Good Girl's Guide to Murder series or is it on your TBR?