Please someone tell me how the first month of this new year has already come to an end. How did that happen so quickly?
2021 kicked off pretty quietly (on this side of the world) although globally, it seemed that chaos still reigned in many places causing tensions to remain high and people to feel pretty low, not to mention the pandemic. I took a one-week holiday at the start of the month to "decompress" between work contracts, although not much of that happened before it was time to start work again but this time on a part-time contract! I have to admit that since I started working three days a week, my days have begun to blur into one giant blob of working, reading, blogging and not much else. 😂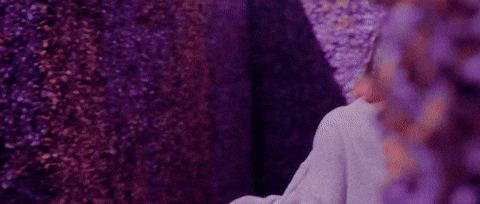 Half the time I feel like I don't even know what day it is anymore and that definitely didn't help by the brain fog that came creeping in around mid-month. Although I still struggle with my mental health and this month got a bit rough towards the end, the three day work week has really helped to keep extra pressure at bay and that's exactly why I agreed to it in the first place!
In bookish mail news, I was surprised to actually receive the Cemetery Boys pre-order goodies from Aiden Thomas (even if it's quite late)! I never usually receive these goodies and I blame that entirely on the mail system in my country so colour me very shook when I saw the beautiful character cards (and sign plate) arrive the other week. My photos don't do the cards justice but trust, they're gorgeous and I love to see them! 😍 If I'm not mistaken, the art is by: @mmarsloud.
January ended up being a pretty great reading month thanks to having more time in general. I ended up reading 22 books (that I'm counting with three books that I read and won't be counting towards my GR goal). This month was unsurprisingly heavy on fantasy and romance with a sprinkle of middle-grade and literary fiction. A couple books took me a few steps out of my comfort zone but I ended up really loving them and they were strong contenders for favourites this month! The majority of the books I read were also by new-to-me-authors with some potential favourite new ones on the list!
I'm still a bit behind on my reviews and part of me just wants to start writing mini-reviews for all of them but is that a cop out? 😂 I loved most of my reads this month but I also had quite a few ratings below three-stars and I don't tend to give those out a lot, so that was pretty surprising! With only one five-star read this month Ever After Always was the winning favourite and I've linked my review below if you want to check it out. 😊
Book covers are linked to Goodreads and the title text is linked to my reviews, if available!
5 pandas

Ever After Always (Bergman Brothers #3)
---
4.5 pandas

Kept from Cages (Ikiri #1)
Choosing Theo (Clecanian #1)
White Trash Warlock (The Adam Binder Novels #1)
---
4 pandas

Exile (Keeper of the Lost Cities #2)
Glimpsed
The Fortunate Ones
The Mistletoe Trap (Heart in the Game #2)
Cast in Firelight
Taken to Heimo (Xiveri Mates #4)
The Viscount's Unconventional Lady
---
3.5 pandas

Fortuna Sworn (Fortuna Sworn #1)
---
3 pandas

Among the Beasts & Briars
Girl on the Ferris Wheel
Freeing Luka (Clecanian #2)
Deadly Dreams (Fortuna Sworn #3)
---
2.5 pandas

At the Edge of the Haight
Restless Slumber (Fortuna Sworn #2)
---
2 pandas

The Crowns of Croswald (The Croswald Series #1)
The Tobacco Girls
Sew Basic
Back in the Game (Dating by Numbers #2.5)
I did a better job of blog hopping and checking out more posts in the community this month but I know there are a lot out there that I'm still missing out on! If you have a post that you'd like for me and the rest of the community to check out and give love to, please do leave a link the comments below!
And that's a wrap on the first month of 2021! How was your reading this month? How was your month in general? I know for many of you January was not the best of months but I'm hoping that February starts to see a turn around for the better for all of us! Hang in there friends and happy reading! 🐼