Hey friends! I'm excited to be back for another @TheWriteReads blog tour for this absolute gem of a book: Amari and the Night Brothers by B.B. Alston. Be sure to check out all the other bloggers participating in this tour: here! 😍
Special thanks to Egmont Publishing and NetGalley for providing the ARC in exchange for an honest review!
Goodreads: Amari and the Night Brothers
Publisher: Egmont Publishing
Published: 21 January 2021
Genre: Middle Grade Fantasy
Panda Rating:

Amari Peters knows three things.
Her big brother Quinton has gone missing.
No one will talk about it.
His mysterious job holds the secret . . .

So when Amari gets an invitation to the Bureau of Supernatural Affairs, she's certain this is her chance to find Quinton. But first she has to get her head around the new world of the Bureau, where mermaids, aliens and magicians are real, and her roommate is a weredragon. Amari must compete against kids who've known about the supernatural world their whole lives, and when each trainee is awarded a special supernatural talent, Amari is given an illegal talent – one that the Bureau views as dangerous. With an evil magician threatening the whole supernatural world, and her own classmates thinking she is the enemy, Amari has never felt more alone. But if she doesn't pass the three tryouts, she may never find out what happened to Quinton . . .
B.B. Alston started writing in middle school, entertaining his classmates with horror stories starring the whole class where not everyone survived! After several years of trying to break into publishing, he had just been accepted into a biomedical graduate program when a chance entry into a twitter pitch contest led to his signing with TBA, 20+ book deals worldwide, and even a film deal. When not writing, he can be found eating too many sweets and exploring country roads to see where they lead.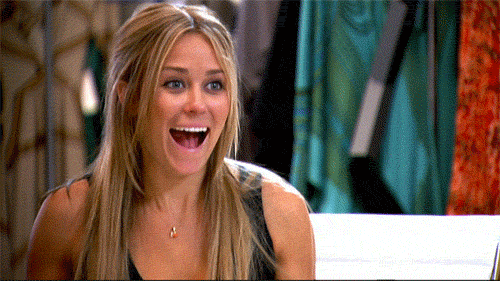 TL;DR: This is a long rambling review but basically: this book was amazing and you need to read it! Highly recommended for those who enjoy great world building, fierce and funny heroines, black girl magic, heartwarming friendships, powerful sibling bonds, complex and devious villains, delicious plot twists and generally, just a really good time! 😉 You definitely don't want to sleep on this one.
I had to give myself a few days to calm down after reading this book because I enjoyed it so much that all I could think to say after finishing it was: omg omg omg, everyone needs to read this I don't care who you are 😂 Not the best review but that's definitely how I felt! I knew I was going to enjoy Amari's story but I didn't expect to fall so completely into this world full of wonderfully wild imaginings that I'd never want to leave! From the world building, the complex characters, and the intriguing plot (and a great twist!), this was an amazing start to what I have no doubt will be a fantastic new middle-grade fantasy series!
Sorry if this review is a bit lot of a ramble but it's really hard to not gush about it!
The story follows Amari as she is introduced to this supernatural world and has to pass a series of tests to join the Bureau of Supernatural Affairs. At the same time, her personal mission is to learn about what happened to her brother Quinton, who was one of the most famous bureau agents, and who went missing months ago. I'm definitely a fan of the MG fantasies that have the 'training and trials' theme and this one was so much fun and jam packed full of action and intrigue! I changed my mind about what I thought I knew was happening throughout the read and in the end I was still managed to be shocked by that delightfully cunning twist! Thought I loved pretty much all of it, I did feel that the climax/ending was a bit rushed and a little *too easy* considering how terrifying the villain was built up to be; however, it didn't lessen my enjoyment of this story at all.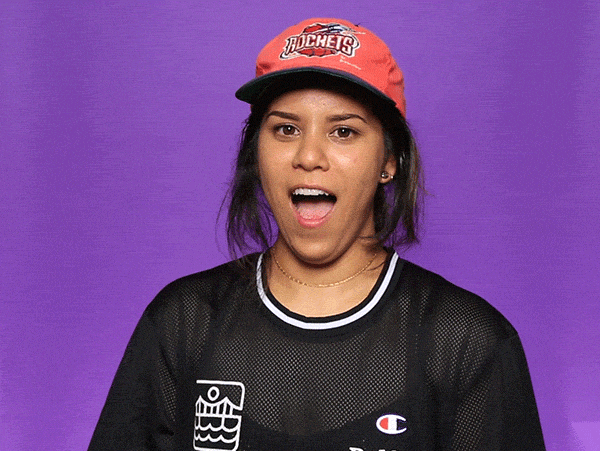 Learning about the supernatural world and about magic alongside Amari felt so natural and I thought that the world building was so well done. It's set partially in the real world but mostly in a supernatural world that exists in parallel to our own, and Alston manages to breathe such life into the place that it wasn't all that hard to imagine. In fact, I could so easily picture the scenes playing out before me it was almost as if I was there myself! The Bureau of Supernatural Affairs building gave me strong Men in Black vibes, and the supernatural world gave me some Nevermoor vibes, although it is equally as magical and wonderful on its own without comparison. I loved how the elevators in the bureau had their own names and personalities! I was also really curious about the different departments in the bureau and I'm glad that we get to see more of certain parts by the end, although the Department of Creature Control was absolutely AMAZING and obviously my favourite!
While the world building was top notch, it was the characters that helped me to connect with the story the most as Alston created complex yet relatable characters who were easy to love, but a few that were also really easy to hate. Amari was a wonderful heroine and I loved her so much! She's smart, feisty, and courageous, but the problem is she doesn't believe in herself. She has grown up in her brothers' shadow and in her eyes, no one could be better than him–definitely not her! She also faced a lot of hatred and prejudice for who she is, where she comes from and her abilities in both the real and supernatural worlds that contributed to her feelings of 'otherness', and oh my heart, it broke for her so many times! That said, the growth that Amari experiences throughout the course of the story as she learns to not fear standing up for herself, and learning to believe in herself and to embrace her differences, was absolutely empowering! I thought the author did a great job in handling these sensitive but important topics for a younger audience. I was so ready to take up arms for Amari though LOL I think I'm still ready to fight 😂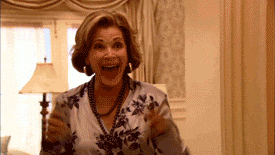 Aside from Amari, I also loved many of the side characters. Elsie, Amari's weredragon roommate and best friend, was such a fantastic supporting character! I mean, she's a WEREDRAGON?! 😍 Their friendship was everything I love about MG stories because it was so wholesome and heartwarming. Although they were complete opposites in many ways, they encouraged each other to be their best selves and were definitely here for it! I was also a huge fan of Agents Fiona and Magnus and I can't wait to see more of them in the upcoming books.
Honestly, I could just keep rambling on about all the things I loved about this book because I truly enjoyed it that much. I'm so glad that this was put on my radar thanks to this blog tour and I'm so looking forward to January when the world can experience the amazing black girl magic that is Amari's story. If this book doesn't get the recognition and hype it 1000% deserves, I'm coming for somebody! 😂 (Kidding, or am I?) Bottom line: READ THIS BOOK, you won't regret it!
Have you read Amari and the Night Brothers or is it on your TBR?