We're back with another Sundays in Bed With… meme! This meme dares to ask you what book has been in your bed this morning and is hosted by Midnight Book Girl. Come share what book you've been you've spent time curled up reading in bed with, or which book you wish you had time to read today!
It's already Sunday evening and I've not done much reading today… But I will be spending the rest of my night in bed reading Legends Rise, book three in the Venators series. I read a bit of it already this morning and I've been enjoying it so far! It's been a while since I read the previous book (also, my memory is weak) it took a little bit of warming up to remember what happened, but it does feel good to be back in this world and with these characters. I still feel like Grey must be protected at all costs and oh my, I'm loving Beltran even more!
The path will be forged in sweat and blood.
Rune, Grey, the shape-shifter Beltran, and willful vampire, Verida, set out to rescue their friend and mentor, Tate, from the gladiator games. But first they must navigate the perils of Eon and its warring factions. Each of this band of four carries with them a secret that threatens to tear their group apart from within. Rune now bears the mark of the promise she made to save Grey's life-a nixie bubble lodged in her arm that could call her away to do their bidding or spell her death.
Even as their loyalty to their cause and to one another faces its greatest test, Rune's twin brother Ryker is forging an alliance with their mortal enemy, the powerful sorceress Zio, who has plans of her own for the Venators and Eon. Hearts will be bared, secrets unveiled, and relationships made and destroyed in this stunning new installment of the Venators series
What are you currently reading?
Last week was stupidly busy and it was such a relief to finally get to Friday. We had our regional meetings online and while everything went well, there was a lot of prep work to do. Plus, sitting in front of the computer for hours long meetings is surprisingly draining! There are so many changes coming in my organisation and there's been a lot uncertainty that has caused a great of stress. I'm looking forward to moving on in December, but I know not having a job in this current climate will end up stressing me more (eventually). But, one thing at a time!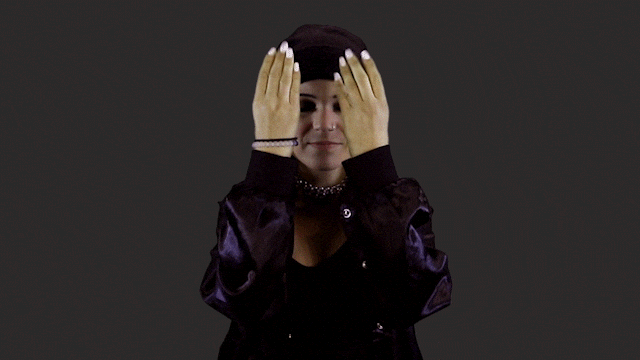 Reading & Blogging Recap
Last week was also a crazy busy week for blogging because I was part of a blog tour every day except for Monday. It was a lot but I'm still glad that I'm able to have fun doing them 😅 Looking at my calendar, I've noted that this was the last crazy week of tours for the rest of the year. I do have a few coming up over the final months of 2020 but not nearly half as much as these last two months combined!
With the combined craziness of work and blogging, I was left completely exhausted at the end of every, so I'm sad I didn't get to do much blog hopping last week. I hope to get back to the regular hopping program this coming week 😊 On that note, here's what I posted this week, ICYMI:
Let's Talk Bookish: The Care and Keeping of a TBR!
Top 5 Saturday: Animals on the Cover
Blog Tour Review + Giveaway: A Golden Fury by Samantha Cohoe
Blog Tour Review + Giveaway: The Magic Ingredient by Lindy Miller
Blog Tour Review: I Hope You're Listening by Tom Ryan
Blog Tour Review + Giveaway: The Puppetmaster's Apprentice by Lisa DeSelm
#WWWWednesday: 14 October
Blog Tour Review: Winter, White and Wicked by Shannon Dittemore
#TopTenTuesday: Books with (Super) Long Titles
Blog Tour Review: Sisters of the Moon by Alexandrea Weis
#5OnMyTBR: Historical Fiction
Goodreads Monday: The Survivors by Jane Harper
Soothing is what my soul needed this weekend and London Grammar did the job beautifully.
🎶 And my darling, I'll be rooting for you. 🎶
TRACK HIGHLIGHT
I hope you've all had a good weekend and that you have a great week ahead! Take care of yourselves and of each other, friends 🖤