I know I'm posting a bit later than Friday, but better late than never? Maybe?
Let's Talk Bookish is a weekly meme, hosted by Rukky @Eternity Books & Dani @ Literary Lion, where we get to discuss certain topics, share our opinions, and spread the love by visiting each other's posts! I've listed the upcoming topics in brief at the end of my post, but check out these pages for more information on October 2020 prompts & a list of past prompts!
Now without further ado… This week's topic asks us about:
The care and keeping of a tbr
(SUGGESTED BY LYDIA @ LYDIA SCHOCH)
Examples: Do you maintain a TBR physically, online or both? How do you decide which books get to go on your TBR? Do you ever "prune" your TBR to remove old books, how do you decide who stays and who goes? How big is your TBR currently?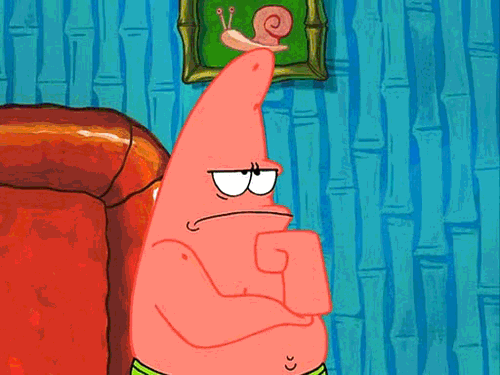 WELCOME TO TBR Mountain: LEVEL 1,165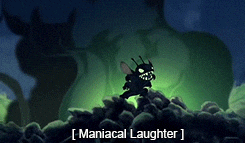 But that gif is literally me maniacally laughing on top of TBR mountain because… My current TBR on Goodreads is currently at 1,165 books and I haven't even counted my actual TBR.
*takes a second to pause*
👀 👀 👀
*by the way, if anyone wants to be friends on Goodreads you can find me HERE!*
WHERE DO I KEEP A TBR?
GOODREADS
So we already know I keep a TBR on Goodreads and that's probably my most complete list. Although I first signed up for it in 2012, I only started using it properly in 2018. I did make my way onto the site now and again before then but I guess the majority of the books have been added more recently…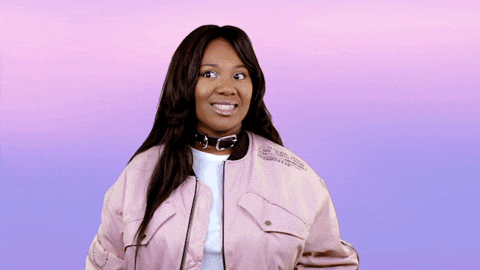 But let's be clear here…
My Goodreads TBR is a combination of books that I own and books that I wish to own, so I definitely haven't spent all the money to purchase 1K+ books. Trust, I'd be dead broke otherwise! But I still find this number on Goodreads astonishingly and embarrassingly large. You can say I have a very good relationship with the "Want to read" button. 😂
THE ACTUAL TBR (PHYSICAL + DIGITAL)
Of course, I also have my "actual" TBR with all the books I own (physically and digitally). But I don't have a proper record of all these books so I don't know how many still need to be read. It's a lot easier to keep track of my physical TBR without any kind of file (most of the time) as I can see what's on my shelves, but books on my digital TBR tend to disappear into the void until I remember them at random.
HOW DO I CHOOSE WHAT GOES ON MY TBR?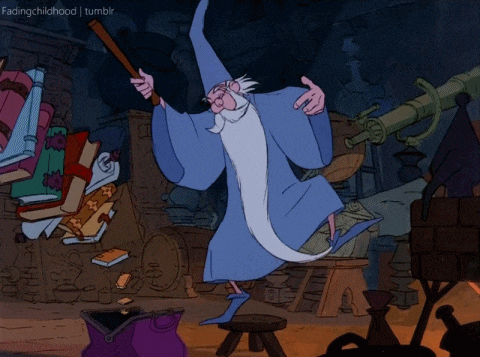 Seeing as my GR list is over 1,000 books, I guess you can say I'm not very discerning when it comes to adding to my TBR? 😂 Here's how I usually decide:
I read the synopsis. If it sounds good or like something I'll enjoy (which let's be honest it usually does)…
I check which of my friends have added it to their list (if any).
I then check if any of them have reviewed it, then I'll quickly skim through a review or two.
If no one I know has read/reviewed it, I'll skim through the first few ratings and reviews to decide whether it's a go or not.
It's not an overly complicated process. My taste in books is quite eclectic and it doesn't take much to pique my interest. Although I do mostly read YA SFF and contemporary romance, I don't limit myself to any particular genre. A lot of people do stick to their tried and true/comfort zone genres (and that's cool) but I quite like bouncing around because who knows where I'll find my next favourite, right?!
going 'down the tbr hole'
If you can believe it (which you probably can) my GR TBR last year was actually bigger than it is now. When I felt desperately in need of a way to motivate myself to cull the list, I decided to do the "Down the TBR Hole" meme on a weekly basis. For this meme, I'd look at 10-20 books on my TBR and kick off anything that didn't sound appealing anymore or books that might still sound interesting but I know I'll never actually buy a copy of or read anytime soon.
I admittedly struggled to kick anything off the list at first but I know realistically I won't be able to buy all of the books, especially with even more releases piquing my interest with every year that passes. I was doing a pretty good job of shortening the TBR and managed to kick off about 250+ books (maybe even more) until I stopped doing it because I was too busy doing other things… 😬
I rally think I'll take time to sit down at the end of 2020 (or maybe in 2021) to do a proper clean up because I know there are plenty on this list that I can get rid of, I just really need to make time to do it! My TBR feels more than a little disorganised and I definitely want to take better control of it moving forward!
How do you manage your TBR? Do you find it easy to cull books from your list? Do you get rid of physical books you don't want to read? What do you do with the digital books you own and are no longer interested in? Curious to see how everyone manages theirs!