I've been seeing Let's Talk Bookish posts around a lot over the past couple of months and for a few weeks now I've been wanting to join the discussions but have mostly remembered too late to post on Fridays. I know I can post on a different day but let's just pretend that's not me avoiding and procrastinating, right? 😉 Now the day has finally come and I'll hopefully be joining in on the discussion posts every week moving forward! But first, a short introduction on what this is all about.
Let's Talk Bookish is a weekly meme, hosted by Rukky @Eternity Books  & Dani @ Literary Lion, where we get to discuss certain topics, share our opinions, and spread the love by visiting each other's posts! I've listed the upcoming topics in brief at the end of my post, but check out these pages for more information on October 2020 prompts & a list of past prompts!
Now without further ado… This week's topic asks us:
SHOULD YOU REVIEW A SEQUEL, WITHOUT READING THE FIRST BOOK?
Examples: When selecting ARCs do you ever choose sequels where you haven't read the first book in a series? Do you think it's fair to review a sequel without the context of the first entry in a series? Do you take someone's review seriously if they mention they haven't read the preceding books? Should reviewers even be allowed to do this?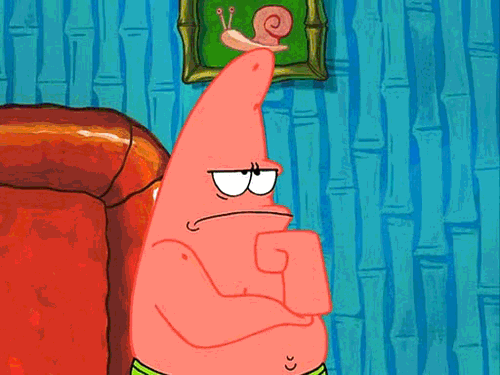 An interesting question that I never really thought about because I normally don't read or review sequels if I haven't already read the previous book(s)–and that goes for ARCs and books on my existing TBR! I also personally don't think it's fair to review a sequel if they haven't already read the previous book(s). As much as it might be tempting to request a sequel, especially if the hype around said book or series is huge, I think it's important to read the previous book(s) because there's always so much information established at the beginning that is key to understanding the story moving forward.
there's plenty you'd miss…
First books are where the world building is established and the basic elements that you need to know about the setting of the story is laid out. You'll be introduced to the world's history, politics, geography, and societal structure, and if it's fantasy, it's where you'll learn about the magic system. Even though these elements will probably be further developed in the sequels, the "meat" of it will be found at the start.
While you might not be introduced to everyone that'll appear in the series, you will meet the core cast of characters in the first book. Same with the world building, you'll learn about their histories and get to know the basics of what makes them tick. It's in the first meetings that you'll also probably form attachments to characters, and as someone who finds it super important to connect to or feel something for characters in order to enjoy a story, getting all the backstory is key!
Not only that, and to state the very obvious, but without reading the previous book(s) you miss huge chunks of the plot when you start with the sequel. Think of all the exciting revelations or crazy plot twists that you miss by skipping out!
Are there exceptions?
I do think there are some exceptions but I usually find it depends on the genre. For example, a lot of romance series can be read as standalones as the stories are completely unrelated to the previous ones. The setting will probably be the same and you'll meet characters from the previous book(s) but it's not crucial that you read them to understand the characters and story you're reading about.

some examples of books that are part of series but can be read as standalones
I think this also applies to some mysteries/thrillers where the cases are different in each book. However, if a story focuses on a specific detective or team, you'd probably end up missing out on their backstory, and other references from previous cases. For example, I've tried reading the ninth book in a crime series that the author said could be read as a standalone but it just didn't work because there were too many characters with confusing dynamics which weren't properly explained because they had already been established in the previous books.
to read/review or not to read/review?
So should reviewers even be allowed to read sequels without having first read the previous book(s)? Well, I don't know about should but I think it would be unfair, especially to the author, if someone didn't read the previous book(s) and then gave the sequel a low rating or bad review because they were confused by the story and couldn't connect to the characters. Unless a reviewer was commenting on the writing style or some other technical aspect, I probably wouldn't take that review seriously.
When it comes to ARCs, I think it would also be unfair to readers who have read the previous book(s) as they could end up missing out on reading an ARC (because of limited copies) and wouldn't be able to give the book the proper review (and praise) it deserves.
Sorry for rambling, friends! I hope I made sense 😅
What do you think? Should you review a sequel if you haven't read the first or previous books? Would you take a review of a sequel seriously if the reviewer said they hadn't read the first book(s)?