I'm back with another blog tour and this time it's for Summer Strawberries at Swallowtail Bay by Katie Ginger. Thanks to Rachel @ Rachel's Random Resources for organising this blog tour and to HQ Digital and the author for providing the e-ARC in exchange for an honest review.
Be sure to click on the banner below to check out the rest of the bloggers on tour!
Goodreads: Summer Strawberries at Swallowtail Bay
Publisher: HQ Digital
Release Date: 24 June 2020
Genre: Women's Fiction, Romance
Panda Rating:


(3.75 rounded up)
Grab your strawberries and cream and get ready to return to the beautiful Swallowtail Bay! Summer is in full swing and the locals are getting excited for the launch of the Swallowtail Bay strawberry food festival. But will all run smoothly when festival organiser Hetty's heart is torn between lord of the manor John Thornhill and successful bakery owner Ben?
Buy: Amazon (UK) | Amazon (US)
I enjoyed Summer Strawberries at Swallowtail Bay a lot more than I anticipated! I've never read anything by Katie Ginger before but I'm now curious to read the previous Swallowtail Bay book. Despite being book two in a series this can definitely be read as a standalone! I really liked Ginger's easy writing style and the humour was especially wonderful. I found myself laughing out loud plenty of times and I was thoroughly entertained throughout the read. I also can't write this review without mentioning how hungry reading this made me! The story involves a food festival and let me just say you won't want to read this on an empty stomach.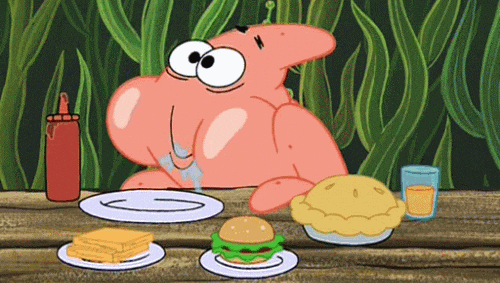 The characters really endeared themselves to me. I was on the fence about a few of them at the start because I wasn't getting much of an impression but as the story went on and we saw more of their personalities, I grew to really care for them. Hetty was such a fabulous heroine! She's full of strength and I really admired her willingness to put in all the work to get where she wants to be in life. She faced all the obstacles in her way head on and didn't shirk away from them or even entertain the thought of giving up. Hetty honestly made me wish that she could just come and take over my life, please? (Kidding, …sort of). I absolutely LOVED Macie, her best friend and assistant. I latched on to her from the start as she immediately had me laughing out loud in surprise. Oh, how I related to her character! The friendship between the two women was empowering and you could tell how much each valued the other. John Thornhill gave me strong Mr. Darcy vibes and I don't know when that'll ever be a bad thing for me. He's brooding, standoffish and scary from the outside but the people who know him know that he's just a teddy bear dealing with peoples' prejudices against him and his family. He worked so hard to help his family out of their terrible situation even if it meant putting his own work and personal life on the back burner. I really admired his patience dealing with his horrible brother, too! I would've walloped him too many times to count if I had to deal with him! 😅
The romance and how it played out was fairly predictable and there weren't any shocking twists. That said, I felt that much of the romance was told and not shown and because of that, I struggled with seeing and believing their connection at the start. Despite that though, once I started feeling more in the characters themselves, I did get on board with the romance and found myself quietly rooting for them to get their HEA! I'm not a big fan of love triangles and I was honestly shook that when I re-read the synopsis and saw that our heroine had to make a choice between two men, that I had willingly picked up a love triangle romance 😂 Thankfully it wasn't anything like that. I mean, it was to an extent but it was such a mature romance that it didn't give me the same angst-ridden vibes that I would normally get. That and it was also pretty much a given how it would play out. So if you're hesitating because of the 'love triangle' vibes, don't worry! This was an incredibly wholesome romance and it definitely warmed my heart 🥰
Overall, I'm glad I picked this book up and discovered a new author to enjoy! I've been on a big YA fantasy binge lately so this was a great palate cleanser between books and gave me the positive and happy summer vibes that I expected just by looking at the cover 😉 It's the perfect read for a toasty summer day!
KATIE GINGER lives in the South East of England, by the sea, and she really wouldn't want to be anywhere else. Summer Strawberries at Swallowtail Bay is her fifth novel. The first, Spring Tides at Swallowtail Bay is available now. Her debut novel The Little Theatre on the Seafront was shortlisted for the Katie Fforde Debut Novel of the Year award, and her stand- alone Christmas novel Snowflakes at Mistletoe Cottage was a US Amazon bestseller. When she's not writing, Katie spends her time drinking gin, or with her husband, trying to keep alive their two children, Ellie and Sam. And there's also their adorable King Charles Spaniel, Wotsit (yes, he is named after the crisps!).
For more about Katie you can visit her website: www.keginger.com, find her on Facebook: www.facebook.com/KatieGAuthor, or follow her on Twitter: @KatieGAuthor.
Have you read Summer Strawberries at Swallowtail Bay?